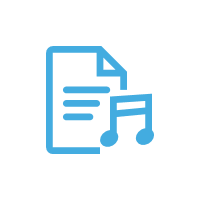 比较音频内容,结果 100% 准确
在二进制层面比较音频是否相同,亦即比较音频内容。由于只比较音频内容,所以真正重复的音频一定能被找出,而不管音频名及修改时间是否一致。
了解详情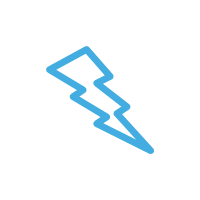 内置高速比较算法
本产品使用我们原创的"音频二进制虚拟交叉点智能记忆"算法快速取得扫描源中所有音频的哈希值,再使用哈希逆向速排技术一次性取得重复音频列表。这些经过反复测试、优化的内部算法让我们的产品在保证结果准确性的前提下,速度远远高于大部分其他同类软件。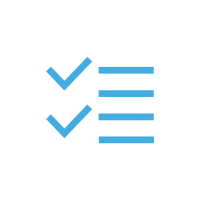 智能选择及其他多种勾选方式
本产品除了快速、全面、准确地找出重复音频之外,另一个重要功能则是快速、准确地删除不需要者。为此,我们调查分析了大量实际用户行为及重复音频产生的原因,创新地研发出了"智能选择"这个强大的自动化功能。除了智能选择,我们同时也提供了其他 5 种勾选方式,如按路径、按驱动器等。
了解详情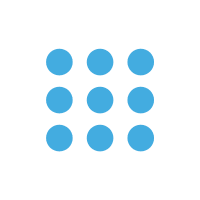 支持所有常见音频类型(约 500 种)
除了 MP3、WMA、WAV、M4A、IFF、MOD、CDA 等 13 种常用类型外,还支持其他共计约 500 种音频类型。更重要的是:即使您有个别极特殊的音频类型不被支持且需要查找,也能通过"音频类型管理"界面的"增加…"按钮轻松添加之。
了解详情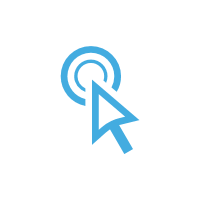 极易使用:只需点击一下即可获得结果
对大部分用户来说,扫描条件和选项都不需要调整,我们已按最常见的应用场景进行了默认设置,软件启动后,直接点击"立即查找"按钮即可得到您想的重复音频列表。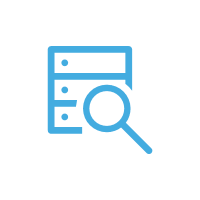 灵活的扫描源:驱动器、文件夹、文件及类型
您可在左侧"选择资源"区域指定需要扫描的驱动器、文件夹或文件;在右侧指定参与比较的音频类型;还可在"选项"界面指定排除目录。
了解详情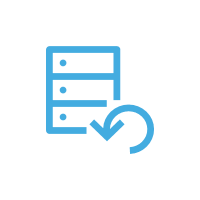 结果可复用:能保存 / 载入重复音频列表
当重复音频较多,且需要仔细审查结果后再勾选、删除不需要者时,有可能因为时间原因(比如到下班、睡觉时间需要关机)不能处理完所有结果。此时,将重复列表保存下来以便下次开机再处理就非常有用,在结果界面点击"保存"按钮(磁盘图标)存档后,需要载入时在主界面或结果界面点击"载入"按钮(下箭头图标)即可。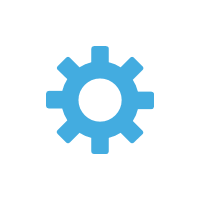 实用选项:智能选择、子目录、排除目录等
我们提供了多个实用选项来帮助您更好更快地使用本产品,如:管理音频类型、智能选择、扫描完成后播放声音、扫描指定路径下所有子目录、无论如何不扫描隐藏文件、无论如何不扫描列表中的系统/指定目录等。
了解详情
如您所见,它极易使用,只需点击<立即查找>按钮即可快速得到结果(重复音频)。此外,您可以在查找前修改搜索条件(资源及类型)。

一旦完成,结果将会自动显示出来,您可以通过点击工具栏按钮或右键菜单对勾选 / 高亮音频作一些操作。所有工具栏命令都有提示及快捷键。


# 以下是一些重要操作,供参考。
重置查找条件为默认值
点击<重置>按钮(左下方,第一个)。

在启动界面载入结果(*.DMFP)
点击<载入>按钮(左下方,第二个)。

设置查找选项
点击<选项>按钮(左下方,第三个)。

注册您的许可证
点击<许可证>按钮(左下方,第四个),然后再选择"输入许可证密钥..."菜单项。

为所有重复音频分组只保留一个音频(删除其他所有)
为每个分组勾选一个需要的音频,然后点击<反选>按钮以反转选择,最后,点击<删除>按钮以删除其他不需要的音频。此外,DMFP 会使用智能选择技术自动勾选不需要的音频,您也可在选项界面设置智能选择参数。
提示: 您可以改变过滤器以查看更少的音频。

让它更快地运行
如您所知,它能快速执行查找,但是我们仍然建议您在扫描重复音频之前退出资源占用较大的程序,以加快速度。
| | | |
| --- | --- | --- |
| Charisma Enterprises (US) | Chuck Dean Consulting (US) | Architectural Hardware Associates, Ltd. (US) |
版本
发布/更新日期
新功能 / 改进
Bugs 修复
17.2
2021/12/16
17.1
2021/10/10

重要(I):结果界面能复位为智能勾选状态。
I:扫描时自动跳过回收站。
I:购买后能直接在结果界面输入许可证密钥进行注册,以免重新扫描或加载。

I:主界面隐藏/显示按钮的图标用反了。
I:目录/文件选择器:若您使用过 NTFS Stream 技术将文件隐藏到驱动器,其下可能生成名为 ... 之目录(会引用到驱动器本身),如此会导致递归引用。轻则降低性能,重则导致软件闪退。

17.0
2021/08/31

重要(I):支持自动及定时扫描(通过 /F 参数启动)。
I:选择指定资源进行扫描时,能记住并展开用户最后到达的路径。
I:"仅扫描以下目录/文件"列表及"目录/文件选择器"界面支持拖放。
I:"仅扫描以下目录/文件"支持直接清空列表。
选项界面控件位置优化,更美观易用。
内部性能调优。

I:若某些文件不能被删除/移动,结束后进度条未被填满,但却显示为"完成!"。
从主界面载入结果时,结果界面显示较凌乱。
扫描完成后主界面未恢复可用,特别是"立即查找"按钮还显示为"暂停",需要关闭结果界面才能还原。
结果界面统计及提示区标题未应用主题。

16.0
2021/07/22

重要(I):在主界面载入结果时若用户选择了取消,需要将结果界面一并关闭。(更友好。)
I:大幅优化语言切换速度,尤其是扫描且打开结果视窗后再返回主界面进行切换。
I:完全支持原生西班牙文(哥伦比亚)。
让鼠标移至所有上下文菜单项时的背景色与主题统一。
优化所有列表数据读写算法。
内部性能调优。

15.1
2021/05/08

重要(I):执行批量操作(如删除、移动、加载、勾选等)时,结果列表保持稳定,再也不会出现闪烁。
内部性能调优。

I:极少数电脑上会出现盗版误报的情况。
若用户电脑使用非公历(如佛历、伊斯兰历等),则可能出现有效许可证被判定为已过期的情况。

15.0
2021/04/27

重要(I):"按路径勾选条目"界面能通过输入的文本查找并勾选路径。
I:"按路径勾选条目"界面支持全选与不选。之前的版本只能取消所有勾选。
"音频类型管理"界面支持按<F3>查找类型。
让各语种结果界面(尤其是工具栏)能在分辨率为 1024 * ? 的屏幕上完整显示。
优化树状视图外观,使其更美观易用。
优化德、法、意大利、荷兰、波兰、葡(巴西)、斯洛文尼亚语种的选项画面文本。
内部性能调优。

I:不能显示名称含 Unicode 字符之资源的"属性"框。
I:"按路径勾选条目"界面:取消勾选所有路径再点击<确定>对结果界面无任何影响,正确的处理方式应为取消结果列表所有条目的勾选。
I:增加或编辑的类型能按当前排序正确排列。

14.0
2020/12/11

重要(I):支持启动/暂停/继续当前查找任务。之前的版本只能启动及停止。
预置皮肤由灰色改为蓝色。
将当前主题应用至所有菜单项。
灰色主题优化。

I:如果全选了某组重复音频,删除/移动时进度视窗会卡住(且无法关闭)。
I:若扫描未结束,关闭主界面时会播放扫描结束声音。

13.1
2020/11/06

重要(I):可隐藏/显示主界面底部按钮。
优化许可证验证模块。

I:若需要打开的文件没有关联的执行程序,则在 Win8+ 系统上不会显示系统的"您想如何打开该文件?"对话框。
修正安装程序许可证协议的一个小问题。

13.0
2020/10/11

重要(I):增加切换主题功能,并精心设计了 4 套美观的预置配色方案。
I:"目录/文件选择器"能直接显示桌面、下载、文档、音乐、视频、图片等常用目录。
I:内置音频类型由 70 种增加至 490 种。
I:优化了大量图标:更美观、更易于理解,外观、大小等的统一。
I:去掉结果画面的过滤器,对音频来说意义不大。
优化智能选择的效率。
将不太重要的"推荐给朋友"功能移至"更多……"按钮的下拉菜单。
优化繁体中文的软件文本。
产品主页大幅优化。
内部性能调优。

12.0
2020/09/02

重要(I):极大地提高了删除或移动重复项之后载入结果的速度!
I:全面控制查找过程中及查找完成后主界面控件的可用性。
新增或编辑音频类型时若出现了 OS 不允许之字符能给出对应提示而不是简单地告知用户扩展名不正确。
能显示简体中文及繁体中文的升级记录。
能在系统"程序及功能"列表中显示产品徽标。
内部性能调优。

I:"从文件载入结果"功能无法使用。
I:结果画面显示了多余的"已过滤"信息。
I:结果画面右键菜单分组后,未能全部多语化。
修正斯洛文尼亚语的一处文本错误。

11.0
2020/08/08

重要(I):能按驱动器及路径勾选重复音频文件。
I:完全支持原生法语。
I:能单独地重置扫描条件(之前的版本只能重置所有条件)。
I:对系统驱动器使用不同的图标。
I:"音频类型管理"界面能显示排序箭头。
添加 .wave 扩展名到 WAV 类型。
选项界面:修改"警告"文本为"提示",并将其颜色由橙色改为绿色,更友好。
优化意大利文的软件文本。
优化"请求支持"相关功能。
内部性能调优。

10.0
2020/04/02

重要(I):能隐藏/显示结果界面的统计、提示区,并能记住您的设置。
I:扫描时显示进度条,包括总体完成进度及当前正在进行的步骤。
I:扫描完成后播放声音并可设置您喜爱的声音。
I:添加"查找"功能到"音频类型管理"界面。
I:调整结果界面工具栏按钮及上下文菜单项次序并分组。
I:完全支持原生荷兰语。
结果界面默认最大化。(为什么不呢?)
优化安装程序的许可协议。
内部性能调优。

9.0
Sep 03, 2019
Download This Version

Important (I): can manually add a resource (file or folder) to search by inputting/pasting its full path (in previous versions, you can only add a resource by exploring the resources tree), greatly increased the speed of adding specified resources for scanning.
I: uses the Windows 10 style icons for all resources (drives, folders and files).
I: fully supports native Deutsch.
I: can remember the latest search conditions.
Removed the hot keys for "Only scan ... drive(s)" and "Only scan ... folders/files" due to they are no sense.
Optimized the license agreement of installer.
Optimized internal efficiency.

I: in a few countries which use the period (".") as the digital grouping symbol, the [Size] may be displayed incorrectly, and has not sorted in descending order.
Then context menu bar of "Delete/Move files..." window may not disappear after clicked its menu item.
A few words are not polylingual.

8.0
May 18, 2018
Download This Version

Important (I): fully supports native Slovenščina.
I: fully supports native Polski.
I: fully supports native Русский.
I: Result interface: modified the [Spent] field of the statistics area, more fluent syntax and more concise.
I: important optimization for software texts: the singular and plural problems of some units about time and size.
I: now the UI is perfectly adaptive with different DPI.
Uniformed the shortcut keys for "Load Result" action - <Ctrl+L>.
Optimized official webpages.
Optimized internal efficiency.

I: the question information has not been translated on the "Delete" and "Move to Recycle Bin" progress windows.

7.0
Oct 10, 2017
Download This Version

Important (I): can move the checked duplicate files to other place.
I: fully supports native Português (Brasil).
I: can copy the full path of the highlighted resource to the Clipboard.
I: greatly optimized the toolbar and context-menu of the result interface: size, layout, icon, location, etc.
I: optimized the appearance for the resource trees or lists which have the check boxes with icons - increased the distance between the check box and the icon.
I: now can show the update history directly if the new version is available and you chose to view the updates (in previous versions, just only jump to the 'Update History' segment, but have not expanded it, you need to expand it manually to see the update history).
Optimized internal efficiency.

Result interface: pressing <Enter> on system dialog box may open the highlighted resource.
Sometimes, cannot let the list getting focus after found items on the result interface.
The scanning progress is not fully translated.

6.0
Sep 16, 2017
Download This Version

Important (I): made the progress window for deleting duplicates - lists the duplicates to be deleted for confirmation, displays progress bar, dynamically updates list during deleting, prevents the UI to be not responded during deleting duplicates. Also available for moving duplicates to Recycle Bin.
I: gives you a report after deleted duplicates: number of duplicates, released space, the duplicates that cannot be deleted and reasons. Also available for moving duplicates to Recycle Bin.
I: now can show the update history directly if the new version is available and you chose to view the updates (in previous versions, just only jump to the 'Update History' segment, but have not expanded it, you need to expand it manually to see the update history).
Added the "Video tutorial" menu item to the "..." button.
Optimized the "Request remote support" feature - links to company site directly, in order to avoid clicking the mouse twice and jumping the page again.
Added the "Update history" menu item to the "..." button.
Optimized the "Lost license key?" feature - links to the related segment of company site directly, in order to avoid clicking the mouse twice and jumping the page again.
Optimized internal efficiency.
Optimized software texts.
Optimized official webpages.

5.0
Jan 04, 2017
Download This Version

Important: greatly improving the speed of loading results, whether the scanning result or directly loading result from file.
Important: greatly improving the speed of filtering results by sizes.
Important: fully supports native Italiano.
Removed some unnecessary resources, reduced the software size and increased efficiency.
Optimized the font of main and result interfaces (changed the bold text to blue), more readable.
Optimized the official product page.
Optimized the tooltip texts (more accurate).

Important: if you loaded result from main interface, the listing is not sorted by size in descending order.
The license type cannot be fully shown on the About interface.
In the Simplified Chinese and Traditional Chinese editions, the hot key of "Use smart selection for the result listing." checkbox is lost.

4.0
Nov 02, 2016

Important: made the smart selection feature with the corresponding settings: automatically checks the unwanted audio and only keeps one for each duplicate group, in order to let you quickly delete them or move them to the Recycle Bin.
Important: added the "Find" function for the result listing, now you can find audio by name or path.
Important: displays the [Date created] field in the result listing.
Important: supports multi-language.
Important: fully supports native 简体中文 & 繁體中文.
Important: now the installer supports multi-language also, and let you choose when install. Even, it can directly use the language that selected during installing.
Groups the options by horizontal line, friendlier and easier to use.
Open translation interface for multi-language version.
Removed the "Add to Quick Launch Bar" option from the installer, because from Win Vista, it has no meaning.
Optimized software texts, especially, standardized the upper or lower case of initials.

3.0
Aug 15, 2016

Important: optimized the interface greatly: more beautiful, friendlier and easier to use.
Important: uses the Segoe UI font which is used in Vista ~ Win10 and highly recommended by Microsoft for all interfaces, makes it to be more beautiful and friendlier greatly.
Important: changed the screenshots (website) from GIF to PNG, in order to let you see the clear and original interfaces.
Optimized internal efficiency.
Optimized software texts.
Optimized the color of license type and "license to..." labels for about interface.
Changed the splitter color from black to gray for about interface to make it friendlier.
Optimized the installer, simplified the installed steps.

2.0
Oct 11, 2015

Important: perfected UI effect for any system DPI setting, in any supported Operating Systems (system DPI setting: in Windows 7, it can be changed at "Control Panel -> Appearance and Personalization -> Display -> Make text and other items larger or smaller").
Important: supports Windows 10.
Important: uses Golden Ratio for the start position of the main interface.
Beautified About interface.
Optimized software texts.
Optimized website texts.
Optimized internal efficiency.
Optimized the definition of some icons.

1.0
Apr 26, 2014
1、直接分享
点击右侧相关按钮即可将本产品分享至微博、微信、QQ 等。


2、手动分享
您也可通过使用以下文字在 eMail 中或其他地方手动分享本产品。

主题:软件推荐 - 重复音乐查找器加强版 - 根据音频内容快速查找并清除您驱动器里的重复音频(来自 '您的名称')

正文:
您好,

我正在使用重复音乐查找器加强版,它可以根据音频内容快速查找并清除您驱动器里的重复音频,您可以通过删除不需要的音频来回收您宝贵的磁盘空间、降低管理成本及避免不必要的混淆。

建议您试试看!

官方主页:https://duplicatefilefinder4pc.com/duplicate-mp3-finder-plus.htm
直接下载:https://duplicatefilefinder4pc.com/f/duplicate-mp3-finder-plus.zip

especially useful

I have purchased/used 1Tree, Duplicate File Finder and Duplicate MP3 Finder – all with great success. I found the Duplicate MP3 Finder especially useful because I made backups of backups and didn't know which files were my original, etc. This app is quite useful in finding and presenting duplicate files.
---
has run smoothly and quickly and is easy to use
Program installed fine. On a trial run it identified duplicates that were same name and some that had different names. So far program has run smoothly and quickly and is easy to use.
---
in my experience, these are the best!
I purchased 10 computer licenses to both Photo Finder and MP3 Finder about a year ago. I am using about 6 of those licenses on 6 different computers all running Windows 10 (some Home, some Pro) and have not had any problems. There are a number of similar programs out there to these two, but in my experience, these are the best. If I had to mention one feature of these programs that I like best, and there are a lot of other good features, it is the speed with which the programs analyzes, highlights duplicates and allows you to delete. Other programs I have tried seem to take all day scanning drives/directories when you have a good number of photo or music files.
---
its a keeper for me
Installed easy and quick, ran the program and it found quite a few duplicates which i did not know about amongst my vast music collection 10,000 + tracks, its a keeper for me, thank you.
---
Worked as expected
Easy installation and registration. Worked as expected finding more dupes than I suspected.
---
由 BitsDuJour.com @ 2017/06/08
Identify Duplicate MP3s Based on Content
Remember the good old days of being able to delete duplicate MP3 files because they all had the same file name? Those days are over, thanks to a myriad of Internet sources that can, and will, name the same song with different file names, not to mention misspellings and outright incorrect information. Time to step up your duplicate finding game with today's discount software promotion, Duplicate MP3 Finder Plus! Duplicate MP3 Finder Plus lets you compare MP3 files and detect duplicates based on file contents, using a high speed algorithm. With support for nearly all popular audio file formats, Duplicate MP3 Finder Plus is exactly what you need to trim your music collection down without losing anything important, capturing loads of hard drive space for more music! An algorithm this complex and intelligent must be hard to use, right? Wrong! You get started with Duplicate MP3 Finder Plus with just a single click. Highly flexible options let you scan entire hard drives, individual folders, and all files of a specified format, plus you can also include subfolders and hidden files and exclude specific file paths. Results are sorted by file size and color coded for easy searching and destroying!
---
由 Softpedia.com @ 2014/05/20
An intuitive application that can identify the duplicate music files on your computer, based on their content and remove unwanted songs
This duplicate music remover is a simple to use and lightweight application, capable of scanning your system, in search of clone audio files. It can easily and quickly find duplicate files and display them in a list, so you can decide your next actions regarding the unwanted songs. Thorough scan The software features powerful built-in audio comparison algorithms that it applies when analyzing the music files. This way, it can yield more accurate results than comparing file names, sizes or time stamps. You can set the software to scan your entire system or just the selected disk drives. The search may include only specified folders or, on the contrary, exclude them from the scan. Aside from the local disks, the software can browse even CD or network drives. Various file types MP3, WMA, WAV, MOD, FLAC or OGG are just some of the file formats that Duplicate MP3 Finder Plus supports. You can easily check or uncheck the most common audio file types right from the program's main panel. Additionally, selecting All Other Audio option can extend the list of accepted formats, to include files such as MPEG-4 audio books, phone ringtones, or MIDI tunes. This duplicate music files finder features an explicit list of all the supported file formats, that mentions their extensions and a small description. More file types may be added manually. Manage the duplicates Once the scan is finished, the software displays the results in a detailed list, sorting the files so that the duplicates are grouped together. Each group of duplicates is highlighted or colored differently than others, so you can easily view them. Each row in the list contains the file name, its path, size and format, so you can tell them apart from one another. Once the files are identified and sorted, you may decide what to do about the duplicates. You can move them all to the Recycle Bin, delete them permanently or simply rename them. Conclusion This duplicate song remover comes in handy when you wish to find and quickly remove audio files with identical content. It can scan and analyze files by audio content in a speedy manner and enable you to decide whether to erase or rename them.
---