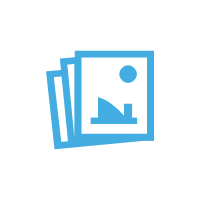 Vergleicht Dateiinhalte, 100% präzises Ergebnis
Vergleichen Sie, ob die Dateien auf Binärebene identisch sind, dh vergleichen Sie den Dateiinhalt. Da nur der Dateiinhalt verglichen wird, müssen die wirklich doppelten Dateien gefunden werden, unabhängig davon, ob der Dateiname und die Änderungszeit konsistent sind, auch wenn die Erweiterungen inkonsistent sind (wenn man die Erweiterungen aus Sicherheitsgründen absichtlich ändert), können sie gefunden werden auch raus.
Erfahren Sie mehr...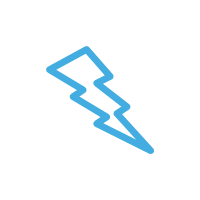 Eingebauter Hochgeschwindigkeits-Vergleichsalgorithmus
Dieses Produkt verwendet unseren ursprünglichen Algorithmus "Datei Binärer virtueller Crosspoint Intelligenter Speicher", um schnell den Hash-Wert aller Dateien in der Scan-Quelle zu erhalten, und verwendet dann die Fast-Hash-Reverse-Sorting-Technologie, um eine Liste doppelter Dateien gleichzeitig zu erhalten. Diese wiederholt getesteten und optimierten internen Algorithmen machen unser Produkt viel schneller als die meisten anderen ähnlichen Softwareprodukte mit genauem Ergebnis.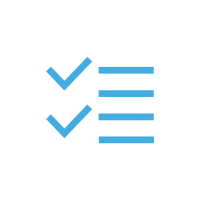 Intelligente Auswahl und andere Mehrfachmarkierungsmethoden
Neben dem schnellen, umfassenden und genauen Auffinden doppelter Dateien besteht eine weitere wichtige Funktion unseres Produkts darin, unerwünschte Dateien schnell und genau zu löschen. Zu diesem Zweck haben wir eine Vielzahl tatsächlicher Benutzerverhalten und die Gründe für wiederholte Dateien untersucht und analysiert und die leistungsstarke Automatisierungsfunktion "Smart Selection" innovativ entwickelt. Zusätzlich zur intelligenten Auswahl bietet unser Produkt auch andere 5 Prüfmethoden, z. durch Pfade, durch Laufwerke usw.
Erfahren Sie mehr...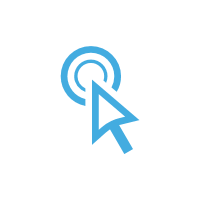 Sehr einfach zu bedienen, benötigen nur 1 Klick, um das Ergebnis zu erhalten
Für normale Benutzer müssen die Scanbedingungen und -optionen nicht angepasst werden. Wir haben die Standardeinstellungen gemäß den gängigsten Anwendungsszenarien festgelegt. Klicken Sie nach dem Start der Software direkt auf die Schaltfläche "Jetzt suchen", um die gewünschte Liste doppelter Dateien anzuzeigen.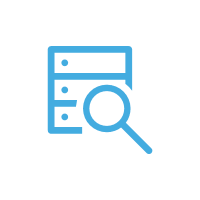 Flexible Scanbedingungen: Laufwerke, Ordner, Dateien, Größen und Typen
Sie können die zu scannenden Laufwerke, Ordner und / oder Dateien im Bereich "Ressourcen auswählen" auf der linken Seite angeben. Geben Sie die zu scannenden Dateigrößen im Bereich "Größe (n) auswählen" links an. Die Dateien außerhalb des angegebenen Bereichs werden ignoriert. Geben Sie die zu scannenden Dateitypen im Bereich "Typ (en) auswählen" rechts an. Sie können auch ausgeschlossene Verzeichnisse auf der Oberfläche "Optionen" angeben.
Erfahren Sie mehr...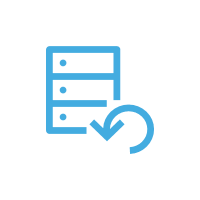 Wiederverwendbares Ergebnis: Speichern / Laden der Liste der doppelten Dateien
Wenn es viele doppelte Dateien gibt und Sie die Ergebnisse sorgfältig prüfen und dann die nicht benötigten überprüfen und löschen müssen, kann es aus zeitlichen Gründen unmöglich sein, alle Ergebnisse zu verarbeiten, z. B. das Herunterfahren des PCs nach Beendigung der Arbeit oder Bettzeit. Zu diesem Zeitpunkt ist es sehr nützlich, die wiederholte Liste zu speichern, damit sie beim nächsten Einschalten Ihres PCs verarbeitet werden kann. Klicken Sie einfach auf die Schaltfläche "Speichern" (Festplattensymbol) auf der Ergebnisoberfläche, um das Ergebnis zu speichern, und klicken Sie bei Bedarf auf die Schaltfläche "Laden" (Abwärtspfeilsymbol) auf der Haupt- / Ergebnisoberfläche.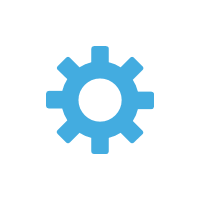 Hilfreiche Optionen: Intelligente Auswahl, Vergleichen von Algorithmen, Unterordnern usw.
Wir bieten eine Reihe praktischer Optionen, mit denen Sie dieses Produkt besser und schneller verwenden können, z. B. intelligente Auswahl, Vergleichsalgorithmus für große Dateien, Wiedergabe eines Sounds nach dem Scannen, Scannen aller Unterordner nach einem bestimmten Pfad, NICHT das System scannen / versteckt Scannen Sie die aufgelisteten System- / Spezialordner usw. NICHT.
Erfahren Sie mehr...
Wie Sie sehen, ist es sehr einfach zu benutzen: Klicken Sie einfach auf <Jetzt finden> um das Ergebnis (Datei-Doubletten) schnell zu sehen. Sie können vor dem Suchen auch die Einstellungen (Ziele, Größe, Typ) verändern.
Nach der Suche wird das Ergebnis automatisch angezeigt und Ihnen stehen in der Werkzeugleiste oder im Kontextmenü verschiedene Funktionen für die ausgewählten Doubletten / hervorgehobenen Dateien zur Verfügung. Alle Befehle in der Werkzeugleiste haben eine Schnell-Info und ein Tastaturkürzel.
# Lernen Sie einige wichtige Funktionen kennen #
* Bedingungen im Startbildschirm zurücksetzen *
Klicken Sie auf <Zurücksetzen> (erste Schaltfläche, unten links).
* Ergebnis laden (*.D2FP) im Startbildschirm *
Klicken Sie auf <Laden> (zweite Schaltfläche, unten links).
* Suchoptionen festlegen *
Klicken Sie auf <Optionen> (dritte Schaltfläche, unten links).
* Lizenz registrieren *
Klicken Sie auf <Lizenz> (vierte Schaltfläche, unten links), dann wählen Sie im Menü den Eintrag "Lizenzschlüssel eingeben...".
* Nur ausgewählte Dateitypen scannen *
Entfernen Sie das Häkchen bei "Alles auswählen/abwählen" im Bereich "Typ(en) auswählen", setzen Sie das Häkchen bei "Festlegen" und geben die Dateierweiterungen manuell ein. Format: .ext1.ext2.ext3... (kein Komma (,) oder Semikolon 8(;)). Beispiel: .txt.doc.xls.ppt
* Ausschließen von zu scannenden Dateitypen *
Überprüfen Sie die zu scannenden Typen im Bereich "Typ (en) auswählen", aktivieren Sie "Ausschließen" und geben Sie die Dateierweiterungen manuell ein. Format: .ext1.ext2.ext3... (kein Komma (,) oder Semikolon (;)), zum Beispiel: .txt.doc.xls.ppt
* Finden Sie die leeren Dateien und Ordner heraus *
Aktivieren Sie das Kontrollkästchen "Dateien und Ordner leeren" im Bereich "Größe (n) auswählen" und klicken Sie dann auf die Schaltfläche "Jetzt suchen", um die leeren Dateien und Ordner unter den angegebenen Laufwerken / Ordnern zu ermitteln. Beachten Sie, dass diese Aktion das ignoriert ausgewählte Typen. Tatsächlich ist dies ein zusätzliches Tool, das von D2FP bereitgestellt wird.
* Nur eine Datei je Doublettengruppe behalten (alle anderen löschen) *
Wählen Sie in jeder Gruppe die Datei aus, die Sie behalten wollen, dann klicken Sie auf die Schaltfläche "Invers" um die Auswahl umzukehren, schließlich klicken Sie auf "Löschen" um alle nicht benötigten Dateien zu entfernen. D2FP kann die nicht gewünschten Dateien mit der intelligenten Auswahlfunktion auch automatisch auswählen. Die legen die Einstellungen hierfür im Bildschirm Optionen fest.
Hinweise:
Benutzen Sie den Filter um die Anzahl der sichtbaren Dateien zu verringern.
* Mehrere Überprüfungsmethoden für unerwünschte Dateien *
D2FP bietet Ihnen mehrere Methoden zum Überprüfen unerwünschter Dateien:
Intelligente Auswahl: Überprüft die unerwünschten Dateien automatisch gemäß Ihren Einstellungen. Sie können es aktivieren und die zugehörigen Regeln auf der Oberfläche "Optionen" festlegen.
Manuelle Auswahl: Überprüfen Sie die doppelten Dateien sorgfältig und überprüfen Sie die unerwünschten Dateien manuell.
Wählen Sie keine aus: Klicken Sie auf der Ergebnisoberfläche unter der Schaltfläche <Markieren> (die folgenden drei Methoden befinden sich an derselben Position). Wenn Sie eine falsche Prüfung durchgeführt haben, können Sie "Alle deaktivieren" und dann erneut prüfen.
Überprüfungen invertieren: In der Regel werden die erforderlichen Dateien manuell überprüft und anschließend "Überprüfungen invertieren" durchgeführt, um alle unerwünschten Dateien schnell zu überprüfen.
Nach Pfaden prüfen: Zeigt eine Liste an, die alle Pfade für aktuelle doppelte Dateien enthält. Wenn die unerwünschten Dateien in bestimmten Pfaden gespeichert sind, ist diese Funktion sehr nützlich.
Nach Laufwerken prüfen: Listet alle Laufwerke zur Überprüfung auf. Wenn die unerwünschten Dateien auf bestimmten Laufwerken gespeichert sind, ist diese Funktion sehr nützlich.
* Schneller zum Ziel *
Sie wissen ja, das Programm ist sehr schnell. Wir empfehlen aber trotzdem andere Programme mit hohem Ressourcenbedarf zu beenden bevor Sie nach Doubletten suchen, wenn es besonders schnell gehen soll.
| | | | | |
| --- | --- | --- | --- | --- |
| Coffey Health System (US) | Prorex Kommunikasjon (NO) | AOK Health Pty Ltd (AU) | Smyth Consulting (US) | Dream Template (AU) |
| Quantum Designs (IN) | GJ Servers (US) | Pixolüt Industries (AU) | OMNISOFT (US) | Future Vision Technology LLC (US) |
| De Luca Marketing (CH) | Law Offices Of James L. Strichartz (US) | Lazy Creek Studio, inc (US) | Central Rockies Schipperke Club of Greater Denver Inc. (US) | ScoreMore (US) |
| TouchStone (GB) | Classic Property Management (US) | OceanRoad Agencies (AU) | Chances4Cambodia (KH) | stonegate (US) |
| Simple PC Repairs (AU) | Success Technologies Pty Ltd (AU) | Emilya's Angel Pups (US) | CyberConstructors, LLC (US) | CTV Products, LLC (US) |
| HFJ Computing (US) | Clickwolves LLC (US) | IT Consultant (PK) | Ye Olde English Mastiff (US) | Edgewood Business Services (US) |
| Valley PC Limited (GB) | Distance Healings (US) | Practical Business Concepts, LLC (US) | J. Booth Company (US) | |
1. Einfache Art und Weise
Klicken Sie einfach auf die entsprechenden Schaltflächen auf der rechten Seite, um sie mit Facebook, Twitter, Google+ usw. zu teilen.


2. Manuelle Freigabe
Sie können es auch manuell freigeben, indem Sie den folgenden Text in Ihrer E-Mail oder an anderen Orten verwenden.

Betreff: Software empfehlen - Datei-Doublettenfinder Plus: Schnell Datei-Doubletten auf Ihren Laufwerken finden und bereinigen, unter Berücksichtigung des Dateiinhaltes (von 'Ihr Name hier')

Inhalt:
Hallo,

Ich benutze Datei-Doublettenfinder Plus, der unter Berücksichtigung des Dateiinhaltes schnell auf allen Laufwerken Datei-Doubletten findet, von denen die nicht benötigten entfernt werden um wertvollen Plattenplatz zu gewinnen, den Verwaltungsaufwand und unnötiges Durcheinander zu reduzieren.

Du solltest einen Test probieren!

Offizielle Seite: https://duplicatefilefinder4pc.com/duplicate-file-finder-plus.htm
Direkter Download: https://duplicatefilefinder4pc.com/f/duplicate-file-finder-plus.zip

良心产品,良心开发者,必须点赞!

最初从知乎上看到这个软件,购买了一年期的产品,由于自己对软件不了解,查重删除时出现了一些小插曲~开发者非常热心地帮助解决,专业、负责、严谨的态度让人很感动,及时解决了问题。深刻地感受到,这是一个有温度的产品,让人很放心,期待你们的产品越来越好!加油! K
---
良心产品,良心开发者,必须点赞!
最初从知乎上看到这个软件,购买了一年期的产品,由于自己对软件不了解,查重删除时出现了一些小插曲~开发者非常热心地帮助解决,专业、负责、严谨的态度让人很感动,及时解决了问题。深刻地感受到,这是一个有温度的产品,让人很放心,期待你们的产品越来越好!加油!
---
Von kayi.qi @ 20.Feb.2022
如果早一点让我知道这个软件就好了!
查重速度贼快,且贼准确!对于国内的朋友来说刚开始看到的时候可能感觉小贵,但如果单机使用的话一年的使用期限算下来每天才两毛二不到!真正 好用 高效 的东西!
---
软件太棒了,应该上市推广
说实话,我是查了知乎知道了盗版,然后过来支持正版! 好评如潮!
---
Von Junk Removal Ocala @ 07.Jan.2022
Good!
Good ! easy and fast duplicate file finder.
---
Quite impressive
Wow. found 8358 duplicate files. Quite impressive. Some of these files are one on my back up usb drive. A number of others are videos duplicate in different folders, some are files from my flight simulator, which seems to use same files in different aircraft. Overall looks very useful, but i will have to spend time sorting which can be deleated and which cant. I would suggest use software on a specific drive or area rather than everything, that would make life simpler. Think this one is a keeper
---
Von Anita Noratel @ 25.Aug.2021
It was very fast
It was very fast. Thank you very much.
---
Von Softpedia.com @ 05.May.2021
A useful and intuitive application that scans your entire computer or certain drives and displays file duplicates, so you can identify and delete duplicate files
There are situations when you are running out of disk space and in mostly all cases, you are tempted to enlarge your disk capacity by adding additional extra space. However, temporary folders and junk files that make room inside your system are amongst the few reasons why your computer will warn you about low space on specific partitions. Another trouble that you might encounter with your disk space is because of the huge amount of duplicate files and folders stored into your computer. Analyzing and removing them manually might become a strenuous job for some of us and here is where Duplicate Files Finder comes in handy. Designed with ease of use in mind, Duplicate File Finder Plus enables you to scan specific folders and partitions and remove all the duplicate files. Because it sorts the results by file size in a descending order, you can quickly find duplicates on your partitions relied on file contents. Simply specify the drives or the folders you want to be scanned, then quickly preview the found files. The main feature that makes the application to stand out is that it compares the files based on the contents, not file name, so you can rest assured that you get accurate results, no matter the size of the folder you are scanning. What's more, Duplicate File Finder Plus enables you to perform common actions for the checked files such as moving them to Recycle Bin, viewing the properties or simply opening the current file location. Considering all of the above, Duplicate Finder Plus proves to be a reliable and effective solution when it comes to scanning your partitions and removing all the duplicate files based on their contents.
---
Von SueFourMet @ 14.Sep.2019
nice app
I downloaded and installed without any difficulty, and having never used this type of program before was pretty impressed at how quickly it identified a huge number of duplicates. I have checked about 300 files from a couple of Document folders and all have been accurate so far, I was shocked at how many duplicates I have.
---
Von Lighter @ 14.Nov.2018
The program was fast
Installed with no issues. I worked with a 14 gb sub folder that I knew well. I tinkered with the preferences to get the general choices I wanted. Then looked carefully at the checked results. Before deleting anything I went back and tinkered with the preferences again and again until the results were what I wanted. This isn't tedious if you work folder by folder or even sub folders. The program was fast even though my test disk is a big old slug.
---
Von alordofchaos @ 09.Feb.2017
Very fast!
Very fast, will keep!
---
This program searches very quickly
This program searches very quickly. I really like the way it presents duplicates so that you can know what you're doing when choosing to delete or not. Overall, this is a really good program and a definite keeper!
---
The program is working and it's brilliant
The program is working and it's brilliant. Just started and already saved 10 GB. Impressive!
---
Von Billy D @ 16.Feb.2014
This is a great tool and fairly fast
This is a great tool and fairly fast. The options after the scan are also very handy. Thanks Trisun for this program. It is a very useful tool.
---
I'm amazed!
I'm amazed! When I saw this giveaway, I thought, "Why would I have duplicate files?" I still tried it, though, because I've been running low on disk space lately. Wow, GBs! I guess I was sloppier when I first got this PC and the free space seemed inexhaustible. Thanks! : )
---
Von BitsDuJour.com @ 05.Oct.2012
Quickly Find Duplicate Files and Then Clean Them
You think you're about due to get a bigger hard drive, because you're running low on space. But have you ever stopped to consider that most of your hard drive is being occupied by duplicate files? Get a copy of today's discount software promotion, Duplicate File Finder Plus, and find out just how much space you can recover! This duplicate cleaner quickly finds and removes duplicate files on your drive based on their contents, not just their file names. With this duplicate remover, you won't have to rely on the consistently unreliable process of visually identifying duplicates based on name, file size, or date modified. Instead, the power of computers is used by Duplicate File Finder Plus to apply a high-speed file comparison algorithm to detect true duplicate files. And when Duplicate File Finder Plus presents you with the results, you can sort the list of duplicates by file size and start getting massive amounts of space back by starting with the largest files. It's incredibly easy to use Duplicate File Finder Plus, and there's a good amount of flexibility to be had, as well. Select your drive, specify the size of duplicate files you seek, and even go so far as to limit the scan to specific file types (movies and music files, for example). Which button do you push to start Duplicate Finder Plus? Why, the only button there is! The one that says "FIND NOW!". Yes, it's that easy!
---
At last a decent duplicate file finder!
At last a decent duplicate file finder; excellent filtering is allowed, where to search, types of file to search for, video, images etc and select the size range of the files. When the search is completed a list of the duplicates is presented, it gives the file name, the file path, file size, file type and date modified. If you select a file the options are, move to recycle,delete, open run, open location and properties. According to the help it finds duplicates by content, rather than just size and name. This is by far the best duplicate file finder I have found because of its easy use and method of filtering, I will most certainly be keeping this first-rate piece of software.
---
found multiple duplicates in a matter of seconds
Tested it on a folder where I knew I had a bunch of duplicate files from a recent recovery of an outside drive. This program found multiple duplicates in a matter of seconds in a folder with over 43,000 font files. Relatively self-explanatory interface and is easy to use.
---
Von mr.dave @ 02.Mar.2010
Like TriSun!
Very rare for a developer to be so thorough and caring for their customers. Thanks TriSun!
---
Von bungalow-build @ 18.Nov.2009
Thank you very much for an excellent software
Installed without problem on a WinXP 64 machine and am very pleased with the programme. I really like the fact that it picks up files that are the same but have different names. You have to be aware that there will be some false matches, but since I check the whether I want to delete something beforehand these are pretty easy to spot, checking what the files are is very easy as well so not an issue at all. This amounts to a huge advantage over those programmes that are based on file name matching. Thank you very much for an excellent software.
---
Von Software.Informer.com @ 02.Sep.2008
Quickly find and clean the duplicate files on your drives relied on file content
This duplicate file remover is a Windows utility able to detect all types of duplicate files. Using a quick and efficient scan, the application is capable of finding duplicate copies of any file on your PC, including documents, images, media, etc., which clutter up your PC and take up valuable disk space. Starting a search for duplicates with this tool is straightforward since its interface is intuitive and gathers all its options into one window. To start up, you need to determine the type of files you want to search and specify the location where the scan is going to take place, which can be all or any selected drives on your PC, including external units, and even specific folders. The search can be narrowed down by setting a specific file size and format. If any duplicates are found, the application will show you a list with the results; from this window you can open any file, send files to the recycle bin, or just remove them for good. Unlike other similar applications, this dupe finder does not integrate a preview pane, which could be a useful and time-saving feature when working with image files. During my test, this duplicate finder did a very good job at detecting a bunch of duplicate images scattered on my PC, according to my search criteria. The scan was fast and precise, so I was able get rid of unnecessary files and recover some space in my disk.
---
Von Bruce Evans @ 23.Aug.2007
This clone remover works great!
This clone remover works great! I tried a number of recommended duplicate file finder free programs this week, but this one with all of its features just blows them all away. Super fast! Super comprehensive! Thanks!
---
Von Biggfella @ 12.Jul.2006
Looks great
Installed fine. Reg fine. Runs pretty quick and looks like brings back good results. Looks great.
---
The best easy duplicate finder I have used!
For program that checks content it is very fast and certainly worth investigating more thoroughly, maybe for the first time ever an easy duplicate finder worth keeping. Even though they have the same file name and were the same size the fact that a byte was different caused the program to reject it as a duplicate. The program does checked for content and it is also very fast therefore I shall most certainly be keeping it, the best easy duplicate finder I have used.
---
Von Alex McLeod @ 14.Dec.2004
Worked like a charm.
Worked like a charm. Thanks for the program.
---