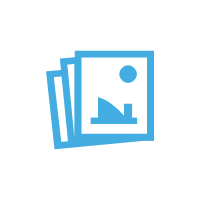 Compare File Contents, 100% Accurate Result
Compare whether files are the same at the binary level, that is, compare file contents. Since only the file contents are compared, the truly duplicate files must be found, regardless of whether the file names and modification times are consistent, even the extensions are inconsistent (considering the case of deliberately modifying the extensions for safety), they can be found out also.
Learn More...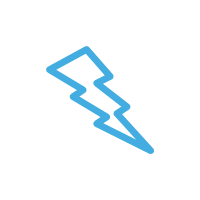 Built-in High-speed Comparison Algorithm
This product uses our original "file binary virtual crosspoint intelligent memory" algorithm to quickly obtain the hash value of all files in the scan source, and then uses the fast hash reverse sorting technology to obtain a list of duplicate files at one time. These repeatedly tested and optimized internal algorithms make our product to be much faster than most other similar software under the premise of ensuring the accuracy of the results.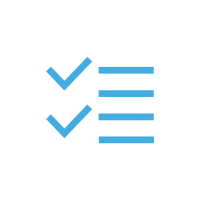 Smart Selection and Other Multiple Checking Methods
Except to quickly, comprehensively and accurately find duplicate files, another important function of our product is to quickly and accurately delete unwanted ones. To this end, we investigated and analyzed a large number of actual user behaviors and the reasons for repeated files, innovatively developed the powerful automation function - "smart selection". In addition to smart selection, our product also provides other 5 check methods, e.g. by paths, by drives, etc.
Learn More...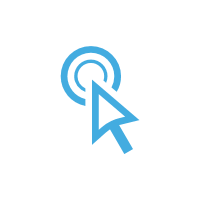 Very Easy to Use, Only Need 1 Click to Get Result
For normal users, do not need to adjust the scanning conditions and options, we have set the default settings according to the most common application scenarios. After the software is launched, directly click the "Find now" button to get the list of duplicate files as you want.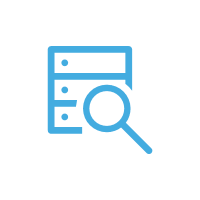 Flexible Scanning Conditions: Drives, Folders, Files, Sizes and Types
You can specify the drives, folders and / or files to scan at the "Select resources" area on the left. Specify the file sizes to scan at the "Select size(s)" area on the left, and the files outside the specified range will be ignored. Specify the file types to scan at the "Select type(s)" area on the right. You can also specify excluded directories on the "Options" interface.
Learn More...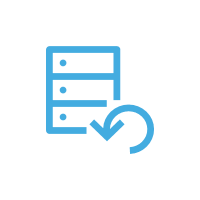 Reusable Result: Save / Load the Duplicate Files Listing
When there are many duplicate files, and you need to carefully review the results and then check and delete those that are not needed, it may be impossible to process all the results due to time reasons, such as shutting down PC after get off work or bedtime. At this time, it is very useful to save the repeated list so that it can be processed next time when your PC is turned on. Just click the "Save" button (disk icon) on the result interface to save result, and click the "Load" button (down arrow icon) on the main/result interface when you need.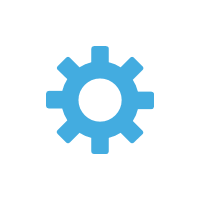 Helpful Options: Smart Selection, Comparing Algorithm, Sub Folders, etc.
We provide a number of practical options to help you use this product better and faster, such as smart selection, comparison algorithm for large files, play a sound after scanning, scan all sub folders for a specified path, do NOT scan the system/hidden files anyway, do NOT scan the listed system / special folders, etc.
Learn More...
As you see, it is very easy to use, just click the <Find now> button to get the result (duplicate files) with fast speed. Also, you can change the search conditions (resources, sizes, types) before finding.
Once done, the result will be shown automatically, and you can do some actions by clicking the toolbar buttons or the context menu items for the checked duplicate files / highlighted file. All the toolbar commands have tooltips and shortcut keys.
# Here are some important operations, FYI #
* Reset Conditions on the Start Interface *
Click the <Reset> button (bottom left, first).
* Load Result (*.D2FP) on the Start Interface *
Click the <Load> button (bottom left, second).
* Set Finding Options *
Click the <Options> button (bottom left, third).
* Register Your License *
Click the <License> button (bottom left, fourth), and then click the "Input license key..." menu item.
* Only Scan the Specified File Types *
Uncheck "Check/uncheck all" at the "Select type(s)" area, and then check "Specify" and input the file extensions manually. Format: .ext1.ext2.ext3... (no comma (,) or semicolon(;)), for instance: .txt.doc.xls.ppt
* Exclude File Types to Scan *
Check the types that you want to scan at the "Select type(s)" area, and then check "Exclude" and input the file extensions manually. Format: .ext1.ext2.ext3... (no comma (,) or semicolon(;)), for instance: .txt.doc.xls.ppt
* Find Out the Empty Files and Folders *
Check the "Empty files and folders" box at the "Select size(s)" area and then click <Find Now> button will find out the empty files and folders under the specified drives / folders, please note that this action will ignore the selected type(s). In fact, this is an extra tool that provided by D2FP.
* Only Retain One File for All Duplicate Groups (Delete All Others) *
Check the needful file for each group, and then click the <Invert> button to invert the checks, at last, click the <Delete> button to delete all other unwanted files. Also, D2FP will check the unwanted files automatically by using the smart selection feature, and you can set the smart selection settings on the Options interface.
Tips:
you may need to change the filter to see fewer files.
* Multiple Checking Methods for Unwanted Files *
D2FP provides you with multiple methods to check the unwanted files:
Smart checking: will check the unwanted files automatically according to your settings. You can enable it and set the related rules on the "Options" interface.
Manual checking: review the duplicate files carefully and check the unwanted files manually.
Uncheck all: under the <Check> button on the result interface (the following three methods are in the same position), if you made some wrong checking, you can do "Uncheck all" and then do checking again.
Invert checks: usually it is used to manually check the necessary files and then do "Invert checks" to quickly check all unwanted files.
Check by paths: will show a list that contains all paths for current duplicate files, if the unwanted files are stored in some specific paths, this feature is very useful.
Check by drives: will list all drives for checking, if the unwanted files are stored in some specific drives, this feature is very useful.
* Let It Run Faster *
As you know, it runs fast, but we still recommend you to exit the big resource-consuming programs before scan duplicates, to get it faster.
Supports
Deutsch
,
English
,
Español (Colombia)
,
Français
,
Italiano
,
Magyar
,
Polski
,
Português (Brasil)
,
Slovenščina
,
Suomi
,
Türkçe
,
Русский
,
Українська
,
한국어
,
简体中文
,
繁體中文
.
Get Free License via Translation!
Español (Colombia)
Duplicate File Finder Plus
- Encuentra rápidamente los archivos duplicados en sus unidades basándose en el contenido de los archivos, puede eliminar los no deseados, con el fin de recuperar su valioso espacio en disco, reducir el costo de gestión y evitar confusiones innecesarias. Funciona muy rápido debido a nuestro algoritmo de comparación de archivos de alta velocidad está incorporado. Y el resultado (archivos duplicados) es 100% preciso debido a que los compara basándose en el contenido de los archivos, no sólo en el nombre, fecha de última modificación o tamaño de los mismos. Además, es muy fácil de utilizar, sólo tiene que seleccionar los recursos (unidad(es), carpeta(s), archivos), tamaño(s), tipo(s) y luego dar clic en "Buscar ahora" para obtener lo que desea. Incluso, puede simplemente darle clic directamente utilizando las condiciones de búsqueda sugeridas. Una vez realizada la búsqueda, verá el resultado (lista de archivos duplicados) al instante. Comprueba los archivos no deseados automáticamente con la función de selección inteligente, ordena el resultado por tamaño en sentido descendente y marca los grupos de archivos duplicados adyacentes con diferentes colores, con el fin de permitirle operar los archivos duplicados convenientemente. También puede realizar algunas acciones comunes para los duplicados comprobados/resaltados en el listado de resultados, tales como Guardar, Cargar, Mover a la Papelera, Eliminar, Abrir/Ejecutar, Abrir Ubicación del Archivo, Buscar, Desmarcar Todo, Invertir Selecciones y Mostrar Propiedades. Por supuesto, puede utilizar algunas opciones útiles (por ejemplo, la selección inteligente, el algoritmo de comparación para archivos grandes, si escanear el sistema/archivos ocultos o no, y excluir carpetas, etc.) que afectan el resultado final.
Deutsch
Duplicate File Finder Plus
- Schnelles Finden der Duplikate auf Ihren Laufwerken, mit gleichem Inhalt. Sie können die unerwünschten Dateien entfernen, um wertvollen Speicher freizugeben, die Kosten zu senken und unnötige Verwirrung zu vermeiden. Es arbeitet sehr schnell, da unser Hochgeschwindigkeits-Dateivergleichsalgorithmus eingebaut ist. Das Ergebnis (Duplikate) ist 100% genau, da es Dateien vergleicht, mit gleichem Inhalt. Nicht auf den Dateinamen, das Datum der letzten Änderung oder die Dateigröße achtet. Auch ist es sehr einfach zu bedienen, müssen Sie nur die Ressourcen (Laufwerk -e, Ordner, Dateien, Größe -n, Typ -en) auswählen, und klicken dann auf die Schaltfläche "Jetzt suchen". Selbst wenn Sie diese Schaltfläche direkt anklicken, können Sie die vorgeschlagenen Suchbedingungen verwenden. Sobald die Suche abgeschlossen ist, sehen Sie sofort das Ergebnis (Duplikaten-Liste). Es prüft die unerwünschten Dateien automatisch mit der intelligenten Auswahlfunktion, sortiert das Ergebnis nach Größe absteigend und markiert die benachbarten doppelten Dateigruppen in verschiedenen Farben. Damit Sie die doppelten Dateien bequem auswählen können. Sie können auch einige Aktionen für die markierten doppelten Dateien / hervorgehobenen Dateien in der Ergebnisliste ausführen, z. B. Speichern, Laden, In den Papierkorb verschieben, Löschen, Öffnen/Ausführen, Dateispeicherort öffnen, Suchen, Alle entfernen, Prüfungen umkehren und Eigenschaften anzeigen. Natürlich können Sie einige nützliche Optionen verwenden (z.B. intelligente Auswahl, Vergleich des Algorithmus für große Dateien, ob das System/versteckte Dateien durchsuchen oder Ordner ausschließen usw.) um das Endergebnis zu beeinflussen.
Français
Duplicate File Finder Plus
- Trouve et nettoie rapidement les fichiers dupliqués sur disques via le contenu pour supprimer les fichiers indésirables, récupérer un précieux espace disque, réduire les coûts de gestion et éviter une inutile confusion. Cela fonctionne très vite avec notre algorithme intégré de comparaison de fichiers haute vitesse. Le résultat (fichiers en double) est 100% précis eu égard la comparaison de fichiers sur le contenu, non sur le nom, la date de dernière modification ou la taille du fichier. Par ailleur, très facile d'emploi. Une simple sélection de source [lecteur(s), dossier(s), fichier(s)], taille(s), type(s) avant un clic sur le bouton "Rechercher" pour obtenir le résultat. Vous pouvez aussi utiliser directement les critères de recherche par défaut. En fin de recherche, les doublons s'affichent instantanément. Pour manipuler de façon pratique les fichiers dupliqués, la fonction de sélection intelligente vérifie automatiquement les "indésirables", les trie par ordre décroissant de taille selon des groupes adjacents avec des couleurs différentes. Dans la liste des résultats vous pourrez réaliser des actions identiques sur les fichiers cochés/en surbrillance telles qu'Enregistrer, Charger, Supprimer, Ouvrir/Exécuter, Ouvrir emplacement de fichier, Rechercher, Déselectionner tout, Inverser la sélection et Afficher propriétés. Vous pourrez aussi utiliser quelques options utiles, comme la sélection intelligente, l'algorithme de comparaison pour gros fichiers, le choix d'analyser ou non le système / les fichiers cachés, l'exclusion de dossier etc., pour modifier le résultat final.
Italiano
Duplicate File Finder Plus
- Trova rapidamente i file duplicati sulle tue unità facendo affidamento sul contenuto dei file, per poi rimuovere i file indesiderati come previsto, recuperando così spazio prezioso su disco, ridurre i costi di gestione ed evitare inutili confusioni. Funziona molto velocemente perchè il nostro algoritmo di confronto file ad alta velocità è integrato. E il risultato (file duplicati) è accurato al 100% perchè il confronto dei file è basato sul loro contenuto, non sul nome del file, sulla data dell'ultima modifica o sulla dimensione. Inoltre, è molto facile da usare, basta selezionare le risorse (unità, cartella/e, file/s, dimensione/i, tipo/i), e quindi fare clic sul pulsante "Trova ora" per ottenere quanto voluto, puoi semplicemente fare clic direttamente su questo pulsante utilizzando le condizioni di ricerca suggerite. Una volta eseguita la ricerca, vedrai immediatamente il risultato (elenco dei file duplicati). La funzione di selezione intelligente auto-selezionerà automaticamente i file indesiderati ordinando il risultato in ordine decrescente in base alla grandezza e contrassegnando i gruppi di file duplicati adiacenti con colori diversi, in modo da facilitare il controllo dei file duplicati. è anche possibile eseguire azioni comuni per i file duplicati selezionati / evidenziati nell'elenco dei risultati, come Salva, Carica, Sposta nel cestino, Elimina, Esegui, Apri percorso, Trova, Deseleziona tutto, Inverti selezione e Mostra proprietà. Volendo, puoi utilizzare alcune opzioni utili (ad esempio: selezione intelligente, algoritmo di confronto per file di grandi dimensioni, scansione del sistema / file nascosti o meno, ed esclusione di cartelle, ecc.) influenzando il risultato finale.
Magyar
Duplicate File Finder Plus
- Fájltartalom alapján gyorsan megkeresi a meghajtókon a duplafájlokat. A nemkívánt fájlok eltávolíthatók és értékes hely szabadítható fel a lemezen. Csökken a kezelés költsége és elkerülhető a szükségtelen zűrzavar. Nagyon gyorsan működik, mert beépített fájl-ősszehasonlító algoritmusa van. Az eredmény (duplafájlok) 100%-ig pontos, mert nem a fájlnevet, a dátumot vagy az utolsó módosítási dátumot hasonlítja össze, hanem a fájl tartalmát. Használata egyszerű! Csak ki kell jelölni a forrás-meghajtót, mappát, fájlokat, a méretet, a típust, majd rákattintani a "Keresés most" gombra. Erre a gombra közvetlenül rákattinthat az ajánlott keresési feltételeket használva. Ha a keresésnek vége, azonnal látható az eredmény (duplafájl lista). Az inteligens kiválasztó automatikusan kijelöli a nemkívánt fájlokat. Az eredményt csökkenő méret szerint sorbarendezi és eltérő színekkel megjelöli a szomszédos duplafájl-csoportokat. Így kényelmesen dolgozhatunk a duplafájlokon. Néhány szokásos műveletet is végezhetünk az eredménylistában a kijelölt duplafájlokon / kiemelt fájlokon, például mentés, betöltés, áthelyezés a lomtárba, törlés, megnyitás/futtatás, a fájl helyének megnyitása, keresés, az összes kijelölés visszavonása, a kijelölés megfordítása és a tulajdonságok megjelenítése. Használhat persze néhány hasznos lehetőséget is (pl. inteligens kiválasztás, nagyfájl-összehasonlító algoritmus, vizsgálja-e a rendszer / rejtett fájlokat, mappa kizárása, stb.) a végeredményhez.
Polski
Duplicate File Finder Plus
- Szybko znajduje duplikaty plików na twoich napędach i możesz usunąć niepotrzebne pliki, aby odzyskać cenne miejsce na dysku, redukując koszty zarządzania i unikając niepotrzebnego zamieszania. To działa bardzo szybko, ponieważ ma wbudowany szybki algorytm porównania plików. I wynik (duplikaty plików) jest w 100% dokładny, ponieważ porównuje pliki oparte na zawartości plików, nie nazwie pliku, dacie ostatniej modyfikacji lub rozmiarze pliku. Ponadto, jest bardzo łatwy w obsłudze, wystarczy wybrać zasoby (napęd(y), folder(y), plik(i), rozmiar(y), typ(y), a następnie kliknij przycisk "Znajdź teraz", aby uzyskać co chcesz. Nawet można prościej klikając na ten przycisk bezpośrednio, korzystając z sugerowanych warunków wyszukiwania. Po znalezieniu tego zobaczysz błyskawicznie wynik (lista zdublowanych plików). Sprawdza niechciane pliki automatycznie na podstawie inteligentnego wyboru, sortuje wynik według wielkości do malejącego i zaznacza grupę sąsiadujących zdublowanych plików przez różne kolory, w celu zapewnienia wygodnego działania z duplikatami plików. Można również wykonać kilka jednocześnie czynności sprawdzania duplikatów plików / podświetlanie pliku na liście wyników, takich jak Zapisz, Wczytaj, Przenieś do Kosza, Usuń, Otwórz / Uruchom, Otwórz Lokalizację Pliku, Znajdź, Odznacz Wszystko, Odwróć Sprawdzanie, i Pokaż Właściwości. Również możesz użyć pewnych użytecznych opcji (np. inteligentny wybór, porównanie algorytmu dużych plików, czy skanowanie systemu / ukrytych plików lub nie, i wykluczać foldery itp.) do wpłynięcia na ostateczny wynik.
Português (Brasil)
Duplicate File Finder Plus
- Ache rápido arquivos duplicados em suas unidades baseadas no conteúdo do arquivo e remova arquivos indesejados conforme você quer para recuperar seu valioso espaço em disco, reduzir custos de gerenciamento e evitar confusão desnecessária. Funciona muito rápido devido ao nosso algoritmo de comparação de arquivos de alta velocidade interno. O resultado (arquivos duplicados) é 100% preciso, porque compara os arquivos baseados no conteúdo do arquivo, não no nome do arquivo, na última data de modificação ou no tamanho do arquivo. Além disso, é muito fácil de usar, basta selecionar os recursos (unidade(s), pasta(s), arquivo(s)), tamanho(s), tipo(s), e em seguida, clicar no botão "Pesquisar agora" para fazer a sua vontade. Você pode até mesmo simplesmente clicar neste botão diretamente usando as condições de pesquisa sugeridas. Uma vez concluída a pesquisa, você verá o resultado (lista de arquivos duplicados) instantaneamente. Ele verifica os arquivos indesejados automaticamente com o recurso de seleção inteligente, classifica o resultado por tamanho em ordem decrescente e marca os grupos de arquivos duplicados adjacentes com cores diferentes, para permitir que você use os arquivos duplicados convenientemente. Você pode também fazer algumas ações comuns para os arquivos duplicados marcados/arquivos destacados na listagem de resultados, como Salvar, Carregar, Mover para a Lixeira, Excluir, Abrir/Executar, Abrir o Local do Arquivo, Pesquisar, Desmarcar Tudo, Inverter as Marcações e Exibir as Propriedades. Claro, você pode usar algumas opções úteis (por exemplo, seleção inteligente, algorítmo de comparação para arquivos grandes, analisar o sistema/arquivos ocultos ou não, excluir pastas, etc.) para afetar o resultado final.
Slovenščina
Duplicate File Finder Plus
- Hitro najde podvojene datoteke na vaših pogonih glede na vsebino datotek. Z jim lahko poljubno odstranite neželene datoteke tako da boste ohranili dragoceni prostor na disku, zmanjšali stroške upravljanja in se izognili nepotrebni zmedi. Deluje zelo hitro zaradi hitrega vgrajenega algoritma za primerjavo datotek. Rezultat (podvojene datoteke) je 100% točen zaradi primerjave datotek glede na vsebino, ne ime datoteke, datum zadnje spremembe ali velikost datoteke. Prav tako je zelo enostaven za uporabo. Morate izbrati samo vire (pogone, mape, datoteke), velikosti, vrste in nato kliknite na gumb 'Najdi zdaj', da boste dobili želen rezultat. Preprosto lahko tudi kliknete na ta gumb neposredno, z uporabo predlaganih pogojev iskanja. Ko je ugotovitev končana. Takoj boste videli rezultat (seznam podvojenih datotek). Samodejno preverja neželene datoteke s pametno izbirno funkcijo, padajoče razvrsti rezultat glede na velikost in označuje sosednje podvojene skupine datotek v različnih barvah, da vam omogoči udobno upravljanje podvojenih datotek. Prav tako lahko naredite nekaj skupnih akcij za preverjene podvojenih datotek/označene datoteke na seznamu rezultatov, (kot so Shrani, Naloži, Premakni v koš, Izbriši, Odpri/Zaženi, Odpri mesto datoteke, Poišči, Počisti izbor, Obrni izbor in Prikaži Lastnosti. Seveda lahko uporabite nekaj uporabnih možnosti (npr. Pametna izbira, algoritem za primerjavo velikih datotek, pregled sistemskih/skritih datotek ali ne, izključitev map itd.), ki vplivajo na končni rezultat.
Suomi
Duplicate File Finder Plus
- Etsii nopeasti tiedostojen kaksoiskappaleet tiedostojen sisältöön perustuen, jolloin voit poistaa tarpeettomat tiedostot odottamallasi tavalla ja palauttaa arvokasta levytilaa, vähentää hallintokustannuksia ja välttää tarpeettomia sekaannuksia. Se toimii hyvin nopeasti, koska nopea tiedostojen vertailualgoritmi on sisäänrakennettu. Ja tulos (kaksoiskappaleet) on 100% tarkka, koska se vertailee tiedostoja perustuen tiedostojen sisältöön, ei tiedostonimeen, viimeiseen muokkauspäivään tai tiedostojen kokoon. Lisäksi se on helppokäyttöinen, sinun tarvitsee valita vain resurssit, asemat, kansiot, tiedostot, koko, tyyppi ja napsauttaa sitten "Etsi nyt" -painiketta. Voit myös napsauttaa tätä painiketta suoraan käyttämällä ehdotettuja hakuehtoja. Kun haku on tehty, näet tuloksen (kaksoiskappaleet) heti. Se tarkistaa epätoivottavat tiedostot automaattisesti älykkään valintaominaisuuden avulla, lajittelee tulokset laskevan koon mukaan ja merkitsee viereiset kaksoiskappaleet väreillä eri ryhmiin, jollon voit käyttää kaksoiskappalehakua kätevästi. Voit myös tehdä yleisiä toimia valituille päällekkäistiedostoille/korostetuille tiedostolle tulosluettelossa, kuten Tallentaa, Ladata, Siirtää roskakoriin, Poistaa, Avata/Suorittaa, Avata tiedostosijainnin, Etsiä, Poistaa kaikki valinnat, Kääntää valinnat ja Näyttää ominaisuudet. Toki voit myös käyttää joitain muita hyödyllisiä vaihtoehtoja vaikuttamaan lopputulokseen (esim. Älykkäät valinnat, Algoritmien vertailu suurille tiedostoille, skannata järjestelmä-/piilotettuja tiedostoja tai jättää ne pois valinnasta, ohittaa kansioita jne.).
Türkçe
Duplicate File Finder Plus
- Sürücülerinizdeki yinelenen dosyaları dosya içeriğine bağlı olarak hızla bulur ve istenmeyen dosyaları beklediğiniz gibi kaldırabilirsiniz, böylece sürücülerinizdeki yinelenen dosyaları hızla bulur, değerli disk alanınızı kurtarmak için istemediğiniz dosyaları kaldırabilir, yönetim maliyetlerinizi azaltabilir ve gereksiz kafa karışıklığını önleyebilirsiniz. Yüksek hızlı yerleşik dosya karşılaştırma algoritmamız sayesinde çok hızlı çalışır. Ve dosyalar (yinelenen dosyalar); dosya adına, son değiştirilme tarihine veya dosya boyutuna göre değil, dosya içeriğine göre karşılaştırıldığı için sonuç %100 doğrudur. Ayrıca, kullanımı çok kolaydır, sadece kaynakları (sürücü, klasör, dosya), boyutu ve türü istediğiniz gibi seçtikten sonra "Şimdi bul" düğmesini tıklamanız yeter. Hatta önerilen arama koşullarını kullanarak bu düğmeye doğrudan tıklayabilirsiniz. Bulma bitince, sonucu (yinelenen dosyalar listesini) anında göreceksiniz. İstenmeyen dosyaları akıllı seçim özelliği ile otomatik kontrol eder, sonucu azalan boyuta göre sıralar ve bitişik yinelenen dosya gruplarını farklı renklerle işaretleyerek yinelenen dosyaları rahatlıkla çalıştırmanızı sağlar. Sonuç listesindeki kontrol edilen yinelenen dosyalar / vurgulanan dosya için; Kaydet, Yükle, Geri Dönüşüm Kutusuna Taşı, Sil, Aç/Çalıştır, Dosya Konumunu Aç, Bul, Tümünün İşaretini Kaldır, Seçimi Ters Çevir ve Özellikleri Göster gibi bazı genel eylemleri de yapabilirsiniz. Elbette, nihai sonucu etkilemek için bazı yararlı seçenekleri (örn. Akıllı seçim, büyük dosyalar için karşılaştırma algoritması, sistem/gizli dosyaları tarayıp taramama ve klasörleri hariç tutma vb.) kullanabilirsiniz.
Русский
Duplicate File Finder Plus
- быстро находит дубликаты файлов на дисках на основе их содержимого и позволяет удалить ненужные файлы, чтобы расширить место на диске, сократить время на организацию файлового пространства и избежать путаницы. Программа работает очень быстро благодаря нашему встроенному высокоскоростному алгоритму сравнения файлов. Файлы сравниваются по их содержимому, а не по названию, размеру или дате последнего изменения, поэтому результат получается на 100% точным (дубликаты файлов). Кроме того, она очень простая в использовании: достаточно выбрать источник (диски, папки, файлы), размеры, типы, и нажать кнопку «Найти сейчас», чтобы получить желаемый результат. Можно сразу нажать эту кнопку, оставив рекомендуемые условия поиска. После завершения поиска вы сразу увидите результат (список дубликатов файлов). С помощью функции интеллектуального выбора программа автоматически проверяет ненужные файлы, сортирует результат по размеру файлов по убыванию и помечает соседние повторяющиеся группы файлов разными цветами, чтобы с дубликатами файлов было удобно работать. Кроме того, с выбранными дубликатами файлов/выделенными файлами в списке результатов можно выполнить ряд распространённых действий, например: Сохранить, Загрузить, Переместить в корзину, Удалить, Открыть/Запустить, Открыть расположение файла, Найти, Отменить выбор, Инвертировать выбор и Показать свойства. Естественно, вы можете использовать некоторые полезные опции (например, умный выбор, алгоритм сравнения больших файлов, сканировать или не сканировать системные/скрытые файлы, исключить папки и т. д.), чтобы изменить конечный результат.
Українська
Duplicate File Finder Plus
- Швидкий пошук дублікатів на ваших дисках, заснований на вмісті файлів. Програма дозволяє видаляти непотрібні файли для звільнення дискового простору, скоротити витрати на керування та уникнути непотрібної плутанини. Завдяки вбудованому високошвидкісному алгоритму порівняння файлів програма працює дуже швидко. Результати (дублікати файлів) на 100% точні, оскільки порівняння засновано на вмісті файлів, а не тільки на імені, даті останньої зміни або розмірі файлу. Крім того, програма дуже проста у використанні - потрібно лише вибрати ресурси (диски, папки, файли), вказати розміри, типи, а потім натиснути кнопку "Знайти", щоб отримати бажані результати. Можна безпосередньо натиснути цю кнопку, скориставшись запропонованими умовами пошуку. Як тільки пошук буде завершено, ви відразу побачите результат (перелік дублікатів файлів). Програма автоматично позначить непотрібні файли з допомогою функції швидкого вибору, відсортує результати за спаданням розмірів та виділить суміжні групи дублікатів файлів різними кольорами, щоб було зручно керувати дублікатами. Також можна виконати звичайні файлові операції, як то збереження, переміщення, видалення, запуск, перегляд властивостей, тощо... Звичайно, програма має деякі корисні опції (наприклад, інтелектуальний вибір, алгоритми порівняння для великих файлів, ігнорування системних/прихованих файлів, виключення папок, інше), щоб ефективно впливати на кінцевий результат.
한국어
Duplicate File Finder Plus
- 파일 콘텐츠에 따라 사용자 드라이브의 중복 파일들을 빠르게 검색하여 소중한 디스크 공간을 회수, 관리 비용을 줄일 수 있으며, 하드 드라이브가 난잡해지는 것을 예방하기 위해 원하는 대로 불필요한 파일들을 제거할 수 있습니다. 저희의 고속 파일 비교 알고리즘이 내장되어 있기 때문에 매우 빠르게 동작합니다. 결과(중복 파일)는 파일 이름이 아닌 파일 콘텐츠, 마지막 수정한 날짜 또는 파일 크기로 파일들을 비교하기 때문에 100 % 정확합니다. 또한 사용하기가 매우 쉽습니다. 리소스(드라이브, 폴더, 파일), 크기, 유형을 선택하고 "지금 찾기" 버튼을 누르기만 하면 됩니다. 제안된 검색 조건을 사용하여 버튼을 바로 누르기만 하면 됩니다. 검색이 완료되면, 즉시 결과(중복 파일 목록)가 표시됩니다. 스마트 선택 기능으로 원치 않는 파일들이 자동으로 체크되며, 결과는 크기별로 내림차순으로 정렬됩니다. 또한 중복 파일들을 편리하게 작업할 수 있도록 인접한 중복 파일 그룹을 다른 색상으로 표시합니다. 결과 목록에 있는 체크한 중복 파일들/강조된 파일에 대해 저장, 불러오기, 휴지통으로 이동, 삭제, 열기/실행, 파일 위치 열기, 찾기, 모두 체크 해제, 체크 반전과 속성 보기와 같은 일반적인 작업을 수행할 수 있습니다. 물론, 사용자는 최종 결과에 영향을 미칠 수 있는 어떤 유용한 옵션(보기: 스마트 선택, 큰 파일에 대한 비교 알고리즘, 시스템/숨김 파일 검색 여부, 폴더 제외, 기타)을 사용할 수 있습니다.
简体中文
Duplicate File Finder Plus
- 根据文件内容快速查找您驱动器里的重复文件,您可以通过删除不需要的文件来回收您宝贵的磁盘空间、降低管理成本及避免不必要的混淆。我们内置了高速文件比较算法,使它运行非常快速。并且由于是比较文件内容而不是文件名、最后修改时间或文件大小,其结果(重复文件)是 100% 精确的。此外,它也非常易用,只需要选择资源(驱动器、目录、文件)、大小及类型,然后点击"立即查找"按钮便可取得您想要的结果。甚至,您可以直接点击该按钮以使用建议的查找条件取得结果。一旦完成查找,您将立即看到结果(重复文件列表)。它将使用智能选择功能自动勾选不需要的文件、根据文件大小按倒序排列结果、用不同颜色表示相邻的重复文件组,以便让您方便地操作重复文件。您还可以在结果列表中对勾选的重复文件或高亮文件做一些通用操作,例如保存、载入、移到回收站、删除、打开/运行、打开文件位置、查找、取消勾选、反向勾选及显示属性。当然,您可以使用一些有用的选项来影响最终结果,如:智能选择、大文件的比较算法、是否扫描系统/隐藏文件及排除目录等。
繁體中文
Duplicate File Finder Plus
- 根據檔案內容快速搜尋您驅動器裡的重複檔,您可以通過刪除不需要的檔案來回收您寶貴的磁碟空間、降低管理成本及避免不必要的混淆。我們內置了高速檔案比較演算法,使它運行非常快速。並且由於是比較檔案內容而不是檔名、最後修改時間或檔案大小,其結果(重複檔)是 100% 精確的。此外,它也非常易用,只需要選擇資源(驅動器、目錄、檔案)、大小及類型,然後按下"立即搜尋"按鈕便可取得您想要的結果。甚至,您可以直接點擊該按鈕以使用建議的搜尋條件取得結果。一旦完成搜尋,您將立即看到結果(重複檔清單)。它將使用智慧選擇功能自動勾選不需要的檔案、根據檔案大小按倒序排列結果、用不同顏色表示相鄰的重複檔案組,以便讓您方便地操作重複檔。您還可以在結果列表中對勾選的重複檔或高亮檔做一些通用操作,例如存儲、載入、移到資源回收筒、刪除、開啟/執行、開啟檔案位置、搜尋、取消勾選、反向勾選及顯示內容。當然,您可以使用一些有用的選項來影響最終結果,如:智慧選擇、大檔案的比較演算法、是否掃描系統/隱藏檔及排除目錄等。

It was very fast. Thank you very much. -
By Anita Noratel

I downloaded and installed without any difficulty, and having never used this type of program before was pretty impressed at how quickly it identified a huge number of duplicates. I have checked about 300 files from a couple of Document folders and all have been accurate so far, I was shocked at how many duplicates I have. -
By SueFourMet

Installed with no issues. I worked with a 14 gb sub folder that I knew well. I tinkered with the preferences to get the general choices I wanted. Then looked carefully at the checked results. Before deleting anything I went back and tinkered with the preferences again and again until the results were what I wanted. This isn't tedious if you work folder by folder or even sub folders. The program was fast even though my test disk is a big old slug. -
By Lighter

Very fast, will keep! -
By alordofchaos

This program searches very quickly. I really like the way it presents duplicates so that you can know what you're doing when choosing to delete or not. Overall, this is a really good program and a definite keeper! -
By Edward

The program is working and it's brilliant. Just started and already saved 10 GB. Impressive! -
By Ola

This is a great tool and fairly fast. The options after the scan are also very handy. Thanks Trisun for this program. It is a very useful tool. -
By Billy D

I'm amazed! When I saw this giveaway, I thought, "Why would I have duplicate files?" I still tried it, though, because I've been running low on disk space lately. Wow, GBs! I guess I was sloppier when I first got this PC and the free space seemed inexhaustible. Thanks! : ) -
By Pete

At last a decent duplicate file finder; excellent filtering is allowed, where to search, types of file to search for, video, images etc and select the size range of the files. When the search is completed a list of the duplicates is presented, it gives the file name, the file path, file size, file type and date modified. If you select a file the options are, move to recycle,delete, open run, open location and properties. According to the help it finds duplicates by content, rather than just size and name. This is by far the best duplicate file finder I have found because of its easy use and method of filtering, I will most certainly be keeping this first-rate piece of software. -
By Tata

Tested it on a folder where I knew I had a bunch of duplicate files from a recent recovery of an outside drive. This program found multiple duplicates in a matter of seconds in a folder with over 43,000 font files. Relatively self-explanatory interface and is easy to use. -
By Harry

Very rare for a developer to be so thorough and caring for their customers. Thanks TriSun! -
By mr.dave

Installed without problem on a WinXP 64 machine and am very pleased with the programme. I really like the fact that it picks up files that are the same but have different names. You have to be aware that there will be some false matches, but since I check the whether I want to delete something beforehand these are pretty easy to spot, checking what the files are is very easy as well so not an issue at all. This amounts to a huge advantage over those programmes that are based on file name matching. Thank you very much for an excellent software. -
By bungalow-build

This clone remover works great! I tried a number of recommended duplicate file finder free programs this week, but this one with all of its features just blows them all away. Super fast! Super comprehensive! Thanks! -
By Bruce Evans

Installed fine. Reg fine. Runs pretty quick and looks like brings back good results. Looks great. -
By Biggfella

For program that checks content it is very fast and certainly worth investigating more thoroughly, maybe for the first time ever an easy duplicate finder worth keeping. Even though they have the same file name and were the same size the fact that a byte was different caused the program to reject it as a duplicate. The program does checked for content and it is also very fast therefore I shall most certainly be keeping it, the best easy duplicate finder I have used. -
By XP-Man

Worked like a charm. Thanks for the program. -
By Alex McLeod
| | | | | |
| --- | --- | --- | --- | --- |
| Coffey Health System (US) | Prorex Kommunikasjon (NO) | AOK Health Pty Ltd (AU) | Smyth Consulting (US) | Dream Template (AU) |
| Quantum Designs (IN) | GJ Servers (US) | Pixolüt Industries (AU) | OMNISOFT (US) | Future Vision Technology LLC (US) |
| De Luca Marketing (CH) | Law Offices Of James L. Strichartz (US) | Lazy Creek Studio, inc (US) | Central Rockies Schipperke Club of Greater Denver Inc. (US) | ScoreMore (US) |
| TouchStone (GB) | Classic Property Management (US) | OceanRoad Agencies (AU) | Chances4Cambodia (KH) | stonegate (US) |
| CyberConstructors, LLC (US) | CTV Products, LLC (US) | HFJ Computing (US) | Clickwolves LLC (US) | IT Consultant (PK) |
| Ye Olde English Mastiff (US) | Edgewood Business Services (US) | Valley PC Limited (GB) | Distance Healings (US) | Practical Business Concepts, LLC (US) |
| J. Booth Company (US) | | | | |
BitsDuJour's Review

Quickly Find Duplicate Files and Then Clean Them
You think you're about due to get a bigger hard drive, because you're running low on space. But have you ever stopped to consider that most of your hard drive is being occupied by duplicate files? Get a copy of today's discount software promotion, Duplicate File Finder Plus, and find out just how much space you can recover!
This duplicate cleaner quickly finds and removes duplicate files on your drive based on their contents, not just their file names. With this duplicate remover, you won't have to rely on the consistently unreliable process of visually identifying duplicates based on name, file size, or date modified. Instead, the power of computers is used by Duplicate File Finder Plus to apply a high-speed file comparison algorithm to detect true duplicate files. And when Duplicate File Finder Plus presents you with the results, you can sort the list of duplicates by file size and start getting massive amounts of space back by starting with the largest files.
It's incredibly easy to use Duplicate File Finder Plus, and there's a good amount of flexibility to be had, as well. Select your drive, specify the size of duplicate files you seek, and even go so far as to limit the scan to specific file types (movies and music files, for example). Which button do you push to start Duplicate Finder Plus? Why, the only button there is! The one that says "FIND NOW!". Yes, it's that easy!
Softpedia's Review

A useful and intuitive application that scans your entire computer or certain drives and displays file duplicates, so you can identify and delete duplicate files
There are situations when you are running out of disk space and in mostly all cases, you are tempted to enlarge your disk capacity by adding additional extra space.
However, temporary folders and junk files that make room inside your system are amongst the few reasons why your computer will warn you about low space on specific partitions.
Another trouble that you might encounter with your disk space is because of the huge amount of duplicate files and folders stored into your computer.
Analyzing and removing them manually might become a strenuous job for some of us and here is where Duplicate Files Finder comes in handy.
Designed with ease of use in mind, Duplicate File Finder Plus enables you to scan specific folders and partitions and remove all the duplicate files.
Because it sorts the results by file size in a descending order, you can quickly find duplicates on your partitions relied on file contents. Simply specify the drives or the folders you want to be scanned, then quickly preview the found files.
The main feature that makes the application to stand out is that it compares the files based on the contents, not file name, so you can rest assured that you get accurate results, no matter the size of the folder you are scanning.
What's more, Duplicate File Finder Plus enables you to perform common actions for the checked files such as moving them to Recycle Bin, viewing the properties or simply opening the current file location.
Considering all of the above, Duplicate Finder Plus proves to be a reliable and effective solution when it comes to scanning your partitions and removing all the duplicate files based on their contents.
Software.Informer.com's Review

This duplicate file remover is a Windows utility able to detect all types of duplicate files. Using a quick and efficient scan, the application is capable of finding duplicate copies of any file on your PC, including documents, images, media, etc., which clutter up your PC and take up valuable disk space.
Starting a search for duplicates with this tool is straightforward since its interface is intuitive and gathers all its options into one window. To start up, you need to determine the type of files you want to search and specify the location where the scan is going to take place, which can be all or any selected drives on your PC, including external units, and even specific folders. The search can be narrowed down by setting a specific file size and format.
If any duplicates are found, the application will show you a list with the results; from this window you can open any file, send files to the recycle bin, or just remove them for good. Unlike other similar applications, this dupe finder does not integrate a preview pane, which could be a useful and time-saving feature when working with image files.
During my test, this duplicate finder did a very good job at detecting a bunch of duplicate images scattered on my PC, according to my search criteria. The scan was fast and precise, so I was able get rid of unnecessary files and recover some space in my disk.
Duplicate File Finder Plus is available as a trial version, allowing you to delete only one file. The full version costs $29.95, and there's even a free edition of the app on the developer's site.
Pros
Very easy to remove duplicate files.
Fast and precise results.
Cons
Only the limits of the trial version.
Version
Release/Update Date
Features / Improvements
Bug Fixes
19.0
Aug 27, 2021

Important (I): supports automatic and scheduled scanning by /F startup argument.
I: the number of built-in "Videos" types has been increased from 265 to 481.
I: can remember and expand the last visited location on "Folder(s)/file(s) selector" interface.
I: supports drag-and-drop for "Only scan the following folders/files" list and "Folder(s)/file(s) selector" interface.
I: supports to directly clear "Only scan the following folders/files" list.
Applied current theme to the mouse-over background color for all menu items.
Moved .md file type from "Compressed" category to "Documents", although it is also a compressed file type, but it's more common as a document type.

A little problem in the description of product executable file.
The Korean text has not been fully translated.
Has not applied current theme to the "Tips" and "Statistics" areas on the result interface.
18.0
Jul 21, 2021

Important (I): the number of built-in "Images" types has been increased from 138 to 1,022.
I: the result list no longer flickers when performing the time-consuming operations, such as deleting, moving, loading, checking, etc.
I: fully supports native Hungarian.
Optimized the texts of Options interface for DE, FR, IT, PL, PT_BR, SL, FI languages.
Optimized the appearance of all tree views: more beautiful and easier to use.
Optimized internal efficiency.

17.1
May 08, 2021

Important (I): fully supports native Turkish.
Optimized software text for German.
Optimized internal efficiency.

I: piracy will be falsely reported on a very small number of computers.

17.0
Apr 19, 2021

Important (I): supports to find out the empty folders. In previous versions, only supports finding empty files.
I: supports to find and check paths by inputted text on the "Check item(s) by paths" interface.
I: supports to check/uncheck all paths on the "Check item(s) by paths" interface. In previous versions, only supports unchecking all paths.
I: greatly improved the speed of comparing files and loading result.
Optimized the text format of main interface (changed bold to green), more readable.
Optimized the Gray theme.
Optimized software text for Traditional Chinese.
Optimized the text format of license agreement for installer, more readable.
Optimized internal efficiency.

I: if unchecked all paths and click <OK> on the "Check item(s) by paths" interface, there is no effect on the result interface, the right behavior should be unchecked all items for the result list.

16.0
Dec 09, 2020

Important (I): supports to start/pause/continue current finding job. In previous versions, only starting and stopping.
I: the number of built-in "Audio" types has been increased from 355 to 484.
Changed the default theme from Gray to Blue.
Optimized software text for all languages.
Can display the update history for Traditional and Simplified Chinese.

I: cannot accurately remember the scanning types(s).

15.1
Nov 03, 2020

Important (I): can hide/show the buttons at the bottom of the main interface.
Optimized the license verifying module.

I: if the file to be opened has no associated execution program, the system "How do you want to open this file?" dialog box will not be displayed on the Win8+ system.
Cannot display the & character at the "licensed to" area on the About interface if the licensed company or user name has the & character.

15.0
Oct 09, 2020

Important (I): added the switching theme feature, and elaborately designed 4 sets of beautiful preset color schemes.
I: can directly display the common locations such as Desktop, Downloads, Documents, Music, Videos and Pictures on the "Folder(s) / file(s) selector" interface.
I: the number of built-in "Documents" types has been increased from 90 to 1,160.
I: optimized many icons: more beautiful and easier to understand, made the uniform appearance and size.
I: can display specific size range for each filter on the result interface.
If the typed character is not allowed by OS when specifying the file extensions, a clear prompt will be given.
Optimized the background color of the selected duplicate group.
Moved the unimportant feature "Recommend to friends" to the drop-down menu of "More..." button on the main interface.
Optimized software text for Simplified Chinese.
Greatly optimized the product homepage.

14.0
Aug 28, 2020

Important (I): greatly improved the reloading speed after deleted / moved duplicate files.
I: the number of built-in "applications" types has been increased from 5 to 182.
I: fully supports native Ukrainian.
I: can manually add resources via inputting / pasting the full path when specify the folders / files to scan.
Optimized the efficiency for smart selection.
Optimized the data access algorithm for result list.
Keeps the value of "For the big files that reach this size..." option always to be displayed even you deleted it.
Optimized software text for Italian.
Optimized internal efficiency.

I: fixed the issue of singular and plural units for many languages, such as "0 byte" should be "0 bytes".

13.0
Jul 12, 2020

Important (I): can exclude file types to scan.
I: can check duplicate files by drives and paths.
I: redesigned the size levels under Windows 10 specification, in order to meet current conditions.
I: fully supports native Français.
I: can remember the latest search conditions.
Options interface: changed the "Warning" text to "Tips" and its color from orange to green, made it friendlier.
Optimized software text for Simplified and Traditional Chinese.
Optimized the license agreement of installer.
Can display program logo in system "Apps & features" list.
Optimized internal efficiency.

12.0
Mar 30, 2020

Important (I): can display/hide the "Statistics" and "Tips" areas on the result interface, and D2FP will remember your settings.
I: made the progress bar and shows it when scanning, it displays overall completion and current step.
I: plays a sound after scanning, and you can set your favorite sound.
I: groups the toolbar buttons and context menu items, and adjusted their order.
I: fully supports native Italian.
I: The number of built-in compressed types has been increased from 22 to 283.
Maximizes the result interface by default. (Why not?)
Optimized internal efficiency.
Optimized "Request support" related features.

A typo in Simplified Chinese version.

11.0
Aug 23, 2019
Download This Version

Important (I): fully supports native Suomi.
I: uses the different icon for system drive.
Optimized internal efficiency.

I: in a few countries which use the period (".") as the digital grouping symbol, the [Size] may be displayed incorrectly, and has not sorted in descending order.

10.1
Oct 26, 2018
Download This Version

Important (I): uses the Windows 10 style icons for all resources (drives, folders and files).
I: fully supports native Русский.
I: can reset the search scope to the default settings.
Options: accurately adjusts the size and location of every UI element, let them display properly in all languages.
Optimized the hot keys of main interface - ensure each hot key is unique.
Removed the hot keys for "Only scan ... drive(s)" and "Only scan ... folders/files" due to they are no sense.

10.0
May 18, 2018
Download This Version

Important (I): fully supports native Deutsch.
I: fully supports native Polski.
I: Result interface: optimized the shortcut keys.
I: Result interface: modified the [Spent] field of the statistics area, more fluent syntax and more concise.
Main interface: accurately adjusted the location of each UI element for all languages.
Removed some unused resources, compacted product size and improved efficiency.
Optimized the text of "Stop Finding" button.
Optimized official webpage and the texts of translation interface.

I: some texts cannot be displayed in Deutsch.
Result interface: the icons of the context menu is still old style.

9.0
Sep 28, 2017
Download This Version

Important (I): can move the checked duplicate files to other place.
I: can copy the full path of the highlighted resource to the Clipboard.
I: fully supports native Slovenščina.
I: fully supports native Português (Portugal).
Added the tooltips to <Find Now> and <Stop Finding> icons.
Optimized the English texts of software (interfaces and message boxes), especially, standardized the initial capital.
Removed the "Add to Quick Launch Bar" option from the installer, because from Win Vista, it has no meaning.
Changed "Get/retrieve your license (free)" menu item to "Lost license key?" to eliminate ambiguity.
Added "Get free license key via translation" function to the ... drop-down button.

A text item has not been translated for all languages.

8.0
Sep 09, 2017
Download This Version

Important (I): made the progress window for deleting duplicate files - lists the files to be deleted for confirmation, displays progress bar, dynamically updates list during deleting, prevents the UI to be not responded during deleting files. Also available for moving duplicate files to Recycle Bin.
I: gives you a report after deleted duplicates: number of files, released space, the files that cannot be deleted and reasons. Also available for moving duplicate files to Recycle Bin.
I: greatly improved the speed of loading result, for loading after scanned and direct loading from result file both.
I: fully supports native Slovenščina.
Use line break for the text of <Stop finding> button, more beautiful.
Added "Update history" function.
Optimized the "Lost license key?" feature - links to the related segment of company site directly, in order to avoid clicking the mouse twice and jumping the page again.
Optimized internal efficiency.
Optimized official website.
Optimized software texts for all languages.

7.0
Aug 15, 2017
Download This Version

Important (I): all interfaces are more perfectly displayed under different DPI settings for different systems.
I: supports to display file size as TB if the file size reaches 1 TB.
I: optimized the appearance for the resource trees or lists which have the check boxes with icons - increased the distance between the check box and the icon.
I: now can show the update history directly if the new version is available and you chose to view the updates (in previous versions, just only jump to the 'Update History' segment, but have not expanded it, you need to expand it manually to see the update history).
I: now can show the "Usage" directly after clicked the Help button (in previous versions, just only jump to the 'Usage' segment, but have not expanded it, you need to expand it manually to see the details).
Optimized the "Request remote support" feature - links to company site directly, in order to avoid clicking the mouse twice and jumping the page again.
Added the "Video tutorial" menu item to the "..." button.
Optimized internal efficiency.
Optimized software texts.

The "byte" and "bytes" words are not multilingual.

6.0
Oct 22, 2016
Download This Version

Important: made the smart selection feature with the corresponding settings: automatically checks the unwanted files and only keeps one for each duplicate group, in order to let you quickly delete them or move them to the Recycle Bin.
Important: added the comparing algorithm and corresponding setting for the large files, now you can specify do sampling or full comparing for the large files. And you can set what are the large files by size.
Important: can scan and display the empty files. That is: adds the "Empty (0 byte)" size condition, and can see & filter them on the result interface.
Important: added the "Find" function for the result listing, now you can find file by name or path.
Important: displays the [Date created] field in the result listing.
Important: supports multi-language.
Important: fully supports native 简体中文 & 繁體中文.
Important: now the installer supports multi-language also, and let you choose when install. Even, D2FP can directly use the language that selected during installing.
Groups the options by horizontal line, friendlier and easier to use.
Open translation interface for multi-language version.

5.0
Aug 10, 2016

Important: optimized the interface greatly: more beautiful, friendlier and easier to use.
Important: uses the Segoe UI font which is used in Vista ~ Win10 and highly recommended by Microsoft for all interfaces, makes it to be more beautiful and friendlier greatly.
Important: changed the screenshots (website) from GIF to PNG, in order to let you see the clear and original interfaces.
Optimized internal efficiency.
Optimized the text of product description.
Optimized software texts.
Optimized the color of license type and "license to..." labels for about interface.
Changed the splitter color from black to gray for about interface to make it friendlier.
Optimized the installer, simplified the installed steps.

4.0
Oct 12, 2015

Important: perfected UI effect for any system DPI setting, in any supported Operating Systems (system DPI setting: in Windows 7, it can be changed at "Control Panel -> Appearance and Personalization -> Display -> Make text and other items larger or smaller").
Important: supports Windows 10.
Important: uses Golden Ratio for the start position of the main interface.
Beautified About interface.
Optimized software texts.
Optimized website texts.
Optimized internal efficiency.
Optimized the definition of some icons.

3.2
Apr 03, 2014

Displays the statistics of the checked files.
Supports to highlight the selected group.
Added .ico file extension to the "Images" type.
Supports to open/run the highlighted file by a friendlier way: double-click.
Optimized some tooltips.
Optimized some prompts.
Optimized some interface texts, especially, the singular and plural, e.g. file/files, folder/folders, byte/bytes, group/groups, second/seconds, minute/minutes, and so on.

Reloads the result and unchecks the checked items after clicked the <No> or <Cancel> button on file deletion confirmation dialog box.
The hotkey of "Only Scan the Following Selected Drive(s)" option is invalid.
On "Folder(s) / File(s) Selector" interface, the <Clear> button is dead (does not change the background color when the mouse over).
On the main interface, can input two or more same extensions for the "Specify" file types.

3.1
Nov 14, 2013

Supports to select folder(s) / file(s) to scan/compare.
Supports to save / load the result.
Supports to specify the file extensions for finding.
Added option: Scan all sub folders for a specified path (yes/no).
Added option: Anyway, do NOT scan the system files (yes/no).
Added option: Anyway, do NOT scan the hidden files (yes/no).
Added option: Anyway, do NOT scan the following system / special folders. The default setting contains Windows, Program Files and Application Data for All Users / Current User folders, and more.
Supports to invert checks. Now, you can only check one file for all groups, and then click <Invert> button to check all other files (only retain one file for all groups).
Optimized the "Open/Run", "Open Location" and "Display Properties" actions: only for the highlighted file, not all checked files.
Optimized the prompt displaying algorithm to get the faster scanning and comparing speeds.
Prompts you to save the result when close the unsaved result window.
Moved all actions which need to run the default email client to the online webpages, in order to avoid the confusion if who has not a default email client.
Displays the selected resources type as bold, just for prominent displaying.

3.0
Oct 20, 2013

100% accurate files comparison.
Can find out more duplicate files.
The faster files comparison algorithm to make the speed increased a hundredfold and the lower CPU and memory usage.
New user interface, more beautiful and friendlier.
Can select the file type(s) to find, such as Audio, Videos, Images, Documents, Applications, Compressed and All Other Types with or without Extension.
Provides more statistics on the result interface, such as scanned files/folders/drives counts and size, the found files/groups counts and size, spent (seconds or minutes) and filtered files/groups counts and size.

A litter improper text in the size(s) selector.
Cannot identify the network drives on Vista+ systems.

2.2
Feb 13, 2013

Can reset all search conditions to the suggested values.
Provides the more accurate icon for CD drives.
The more reasonable size(s) selector.
Uses the intelligent unit and decimal for file sizes and spent times.
Uses the thousands separator to display all numbers.
Can set whether to scan CD drives.

2.1
Nov 23, 2012

The filter can automatically remove the nonexistent files (may be deleted/moved outside this program, such as you deleted them in Windows Explorer).
Adds the following prompt to the result interface: It sorts the result by file size in descending and displays the two adjacent groups in different color, in order to help you to locate the larger unwanted files. By default, it does not check any file, please manually check the unwanted duplicate files for deleting. Please retain one file for a group at least, unless you are sure that all files in this group are unwanted.

2.0
Sep 15, 2010

Do not need to select the target path(s) again, only need to select the drive(s), because selecting the path(s) to find is unnecessary.
If it is finding duplicate files currently, it will show the prompt when you exit this program.
Does not allow you to change the search conditions during finding.
Adds "Find Us on Facebook/Twitter/Google+" functions.
Adds "View All Duplicate File Finder Products" and "View Company Homepage" functions.
Activates the browser after opened a webpage.
Optimized the product logo.

Important design bug: there may be more than one duplicate file groups under a same size (before versions put all duplicate files that have the same size to one group).

1.2
Aug 09, 2008

Does not display the grid in the result list.
Does not need your confirmation for every file, only asks one time (with file counts) for all unwanted duplicate files before deleting.
Optimized the definition of software icons.
Reduced the installer size.

Does not show the files in the result list if their groups have only one file.

1.1
Apr 17, 2006

Added the following functions to the Result interface: Move to Recycle Bin, Uncheck All, Show Properties for the checked duplicate files.
Optimized performance: does all processes in the memory to make the speed increased more than 20 times.
Optimized the interface and documentation.
Can display the spent time on the result interface.
Added search condition: scan system drive or not.

1.0
Dec 06, 2004
1. Easy Way
Just click the related buttons on the right to share it to Facebook, Twitter, Google+, etc.


2. Manual Sharing
You can also manually share it by using the following text in your email or other places.

Subject: Recommend Software - Duplicate File Finder Plus: Quickly Find and Clean the Duplicate Files on Your Drives Relied on File Contents (from 'your name here')

Content:
Hi,

I'm using Duplicate File Finder Plus, it is used to quick finds the duplicate files on your drives relied on file contents, you can remove the unwanted files to recover your valuable disk space, reduce the management costs and avoid the unnecessary confusion.

You should have a test!

Official page: https://duplicatefilefinder4pc.com/duplicate-file-finder-plus.htm
Direct download: https://duplicatefilefinder4pc.com/f/duplicate-file-finder-plus.zip