As you see, the interface of our duplicate file finder software - Duplicate File Finder Plus (and our other duplicate file locator utilities) is very different than our other products, even than the most Windows software.
The important difference is the appearance of the buttons:

Screenshot 1: the fastest duplicate file finder on computer - produced by TSS.
Traditional interface:

The differences are:
The icon is flat.
The core icon and text ONLY use white.
The button has a background with ONLY ONE plain color.
The whole appearance of the button is 2D.
Why made the important changes for the interface?
Microsoft calls above new styles as "Metro-style", and from Windows 8, they use the Metro-style in Windows and some built-in applications. The latest Windows version is 10, it still uses Metro-style as below: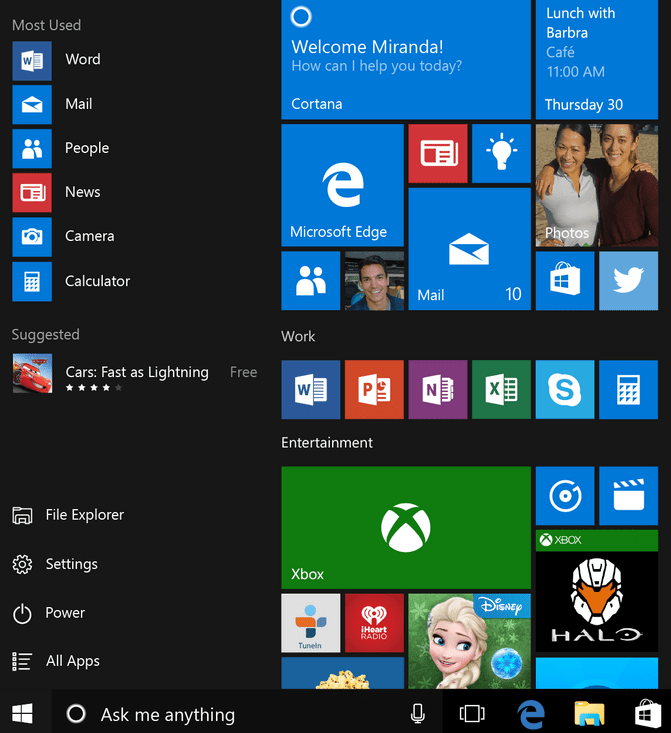 We can imagine that the metro-style will become the major interface for Windows programs in the future.
So we made these changes (metro or metro-like) for our
duplicate file finder
, in order to adapt to the habits of most users. And we will try to use metro or metro-like style for all our other Windows desktop applications.

Download Our Duplicate File Finder Software to Find Same Files and Delete Duplicates!

See Also