Find Duplicate Files on Local Drives
Since you ask how to find duplicate files on network drives, I assume you already know how to do for local drives. Anyway, recommend the fastest one here - Duplicate File Finder Plus (D2FP).
How to Find Duplicate Files on Network Drives for Windows 10/11/7?
As you see, D2FP to select the mapped network drives as the scanning source, the screenshot as below: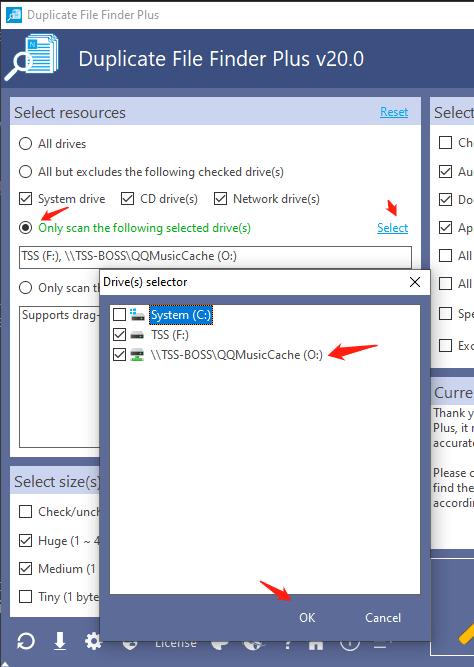 Once selected the source local and network drives, simply click <Find Now!> button on the main interface of D2FP, you will get the duplicate files on your local drives and network drives.
Other Important Tips
Please map the network drives by right-clicking "This PC" in File Explorer first.
You need to connect the network drives before do finding job.
Please make sure you have enough permission to delete the duplicates on the selected network drives.
Visit the official page of D2FP to start finding duplicate files on network drives for Windows 10/11/7 now.
See Also