Why Need a Utility to Find Duplicate Files?
First, duplicate files will take up some unnecessary disk space. In additional, you will spend more time to manage your files. Unfortunately, Windows does not have this feature itself, so you need a utility to find duplicate files.
My Suggestion
After tested and compared some utilities in this field, I found Duplicate File Finder Plus is the best one, some reasons as below:
The speed of scanning and comparing files is fatest.
Smart checking for duplicate files.
Get result by one-click.
Very small, only 1 MB.
If you're interested in it, give it a try!
Here are a few interfaces of Duplicate File Finder Plus for preview:
Main Interface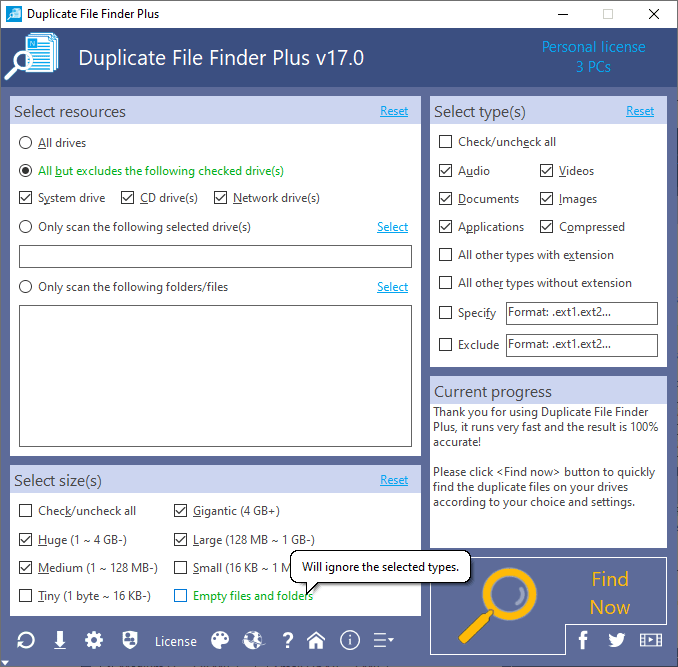 Result Interface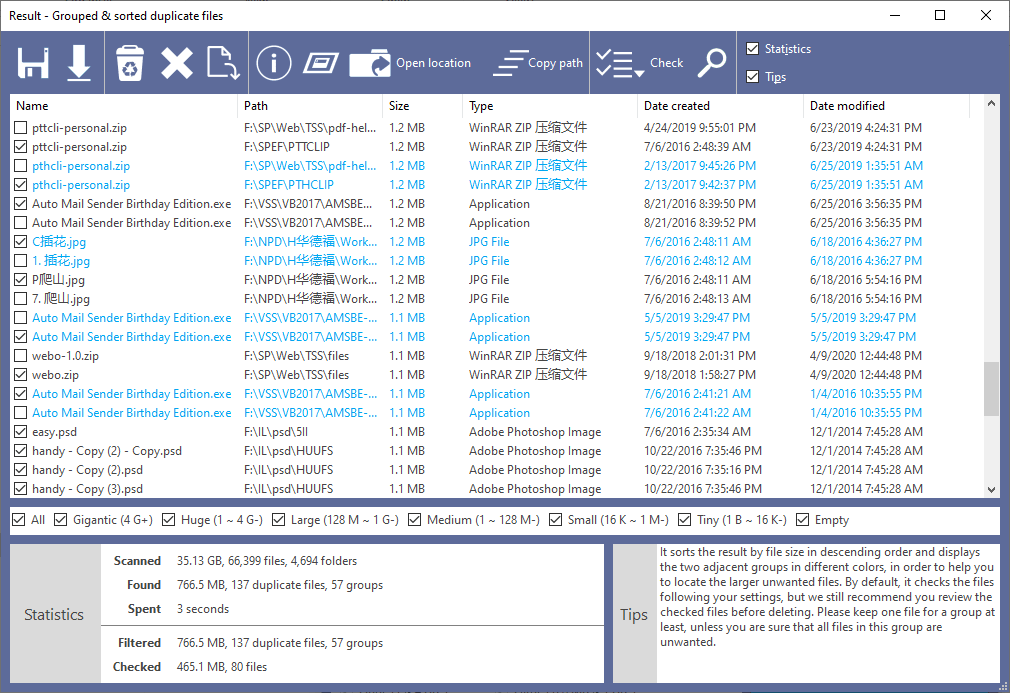 Options Interface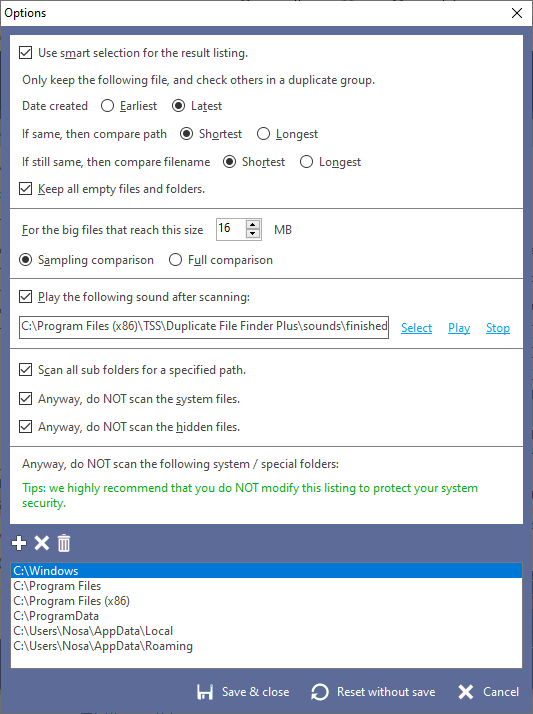 See Also