Background
As you know, Windows has not a pre-built software to find duplicate pictures until Win 10 now.
So I introduce you to our software
Duplicate Photo Finder Plus (DPFP)
here.
Step 1: Download, Install and Run It
Download DPFP from its official site
, install and run it.
Step 2: Do Finding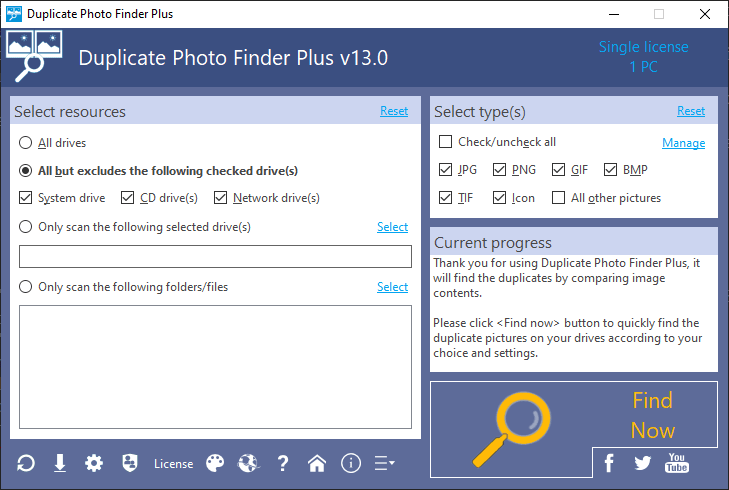 Usually, just need to simply click the <Find Now> button, and DPFP also allows you to change the default resources and types before finding duplicate pictures.
Step 3: Clean Unnecessary Pictures
After about a few minutes (relied on the size and number of your pictures), DPFP will show you the result like this: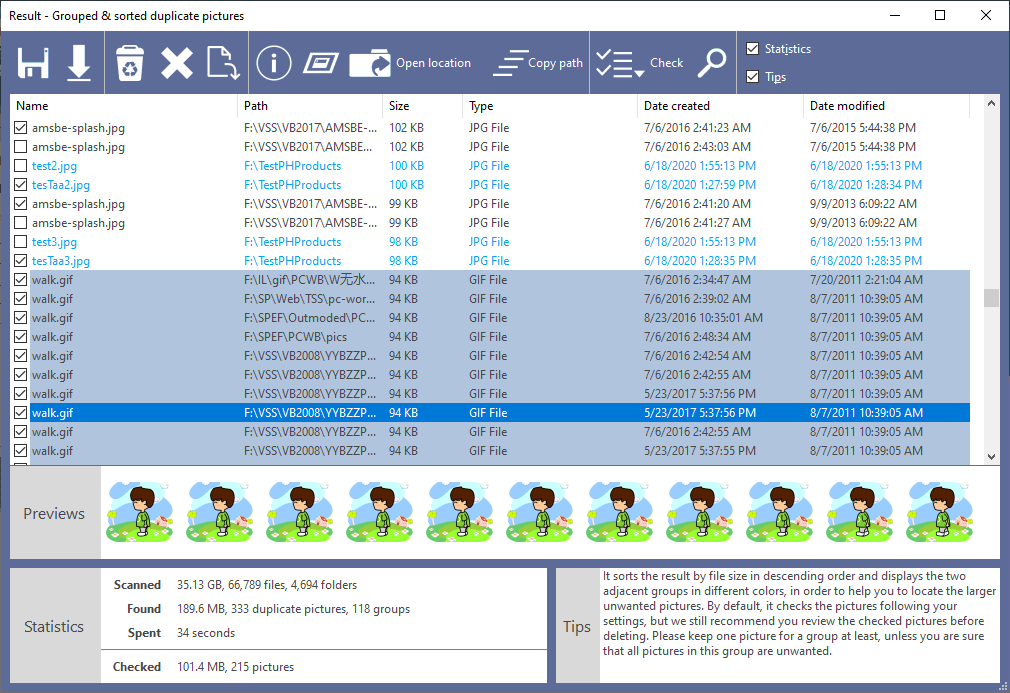 As you see, DPFP uses the smart selection technology to automatically check the unnecessary pictures for deleting, simply click the Delete button on the toolbar to clean duplicate pictures.
You can also change the settings of smart selection on the Options interface.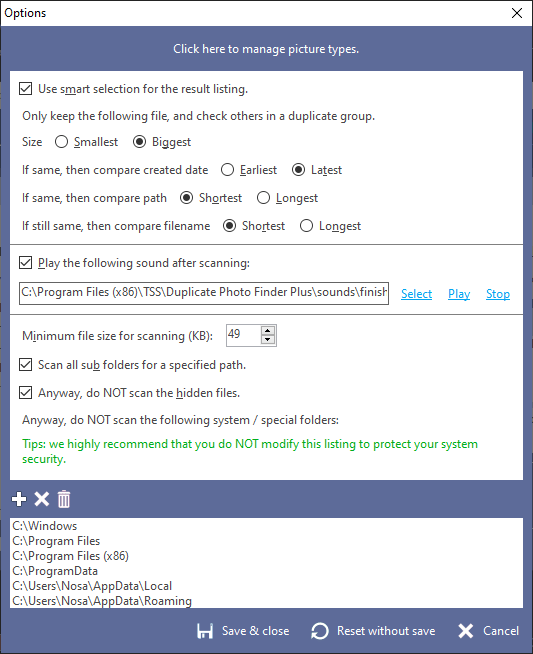 More than Finding Duplicate Pictures
The above is just its basic usage. In fact, Duplicate Photo Finder Plus has about ten outstanding features.
Click here to know all about DPFP.
See Also