Why Need Scan for Duplicate Files on Windows 10?
The Windows system may have many duplicate files due to doing some operations for the resources on your drives, such as downloading, copying, backing up, etc. This will make your available disk space smaller, more importantly: will increase your time cost of files management. So, you may need to scan for duplicate files, and then delete unnecessary files.
How to Scan for Duplicate Files on Windows 10?
Please allow me to introduce a software that dedicated to this -
Duplicate File Finder
Plus.
It has many features and settings to help you accomplish the scanning task better, such as:
Very fast: scanning for 60 GB files only need a few seconds.
Smart checking: automatically checks all unwanted files for deleting.
Can select file types, sizes scope, drives/folders/files for scanning.
Every option is set OK by default, usually, you only need to click <Find Now> to get the result.
Here are a few screenshots for taking a glance:
Start UI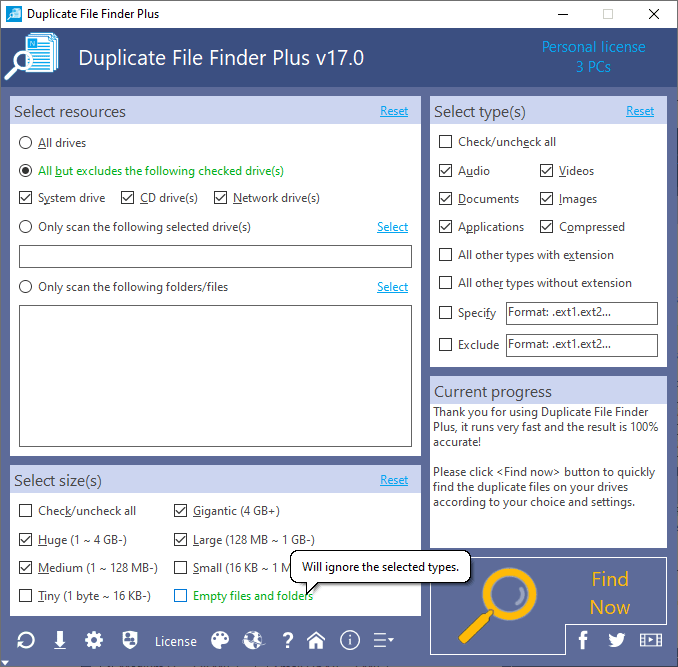 Result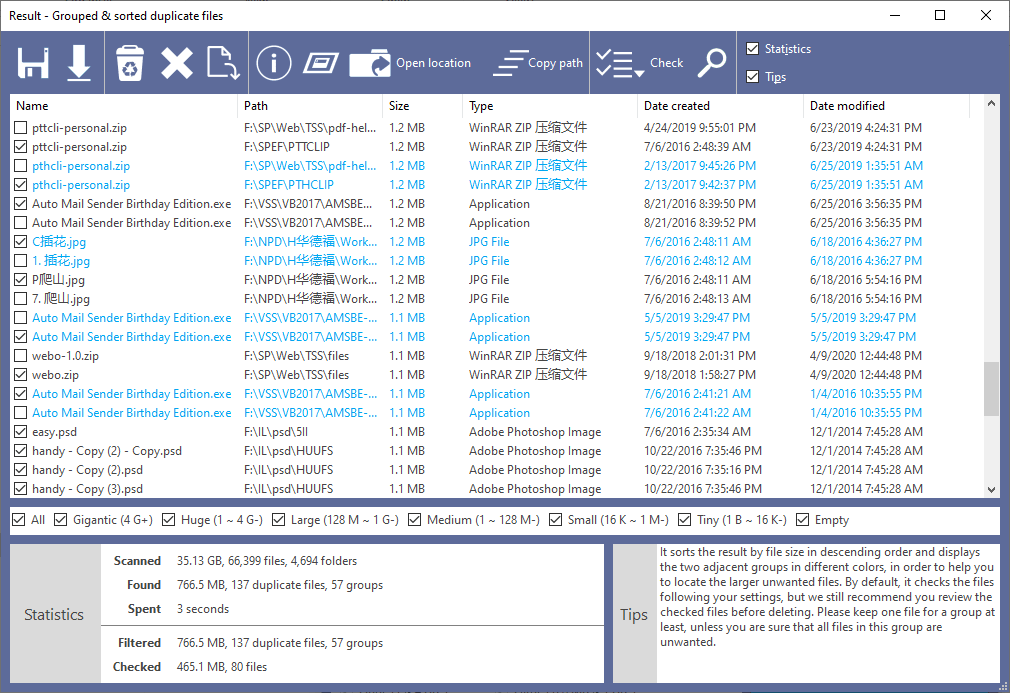 Options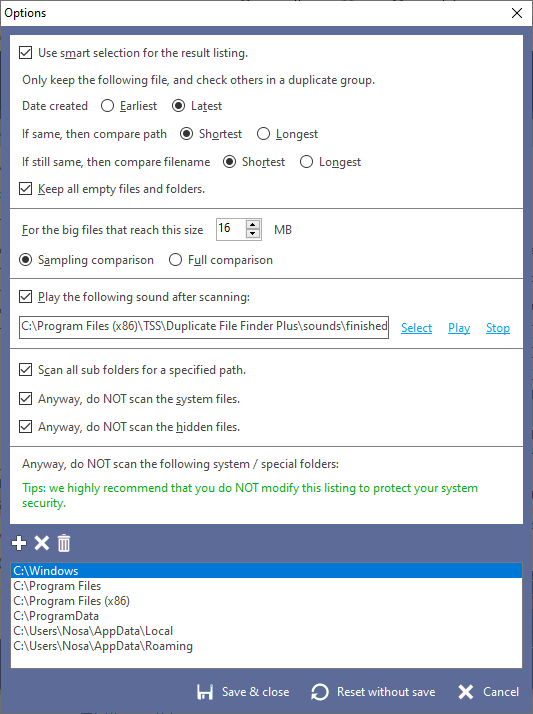 To know more details, just visit its homepage.
See Also