Why you have duplicate files?
The duplicate files may generated by repeat downloading from Internet/emails/internal network, copying, backing up, forgetting someone and getting it again, etc.
Why need software to find duplicate Files on hard drive?
First:
the duplicate files waste your disk space, especially, movies, software installers and music videos.
Second, and more important:
they will increase your maintenance costs. For instance: when you need to use a file, and you found there are several similar or exact same copies in your PC, you may open all of them one by one to decide which is you need, because you cannot determine whether they are exact duplicate by a glance. If you want to open a Word document, and it has 600 pages, and there are 6 similar or exact same copies, it would be a nightmare to find out your need.
Third:
just like some people like cleanliness, they do NOT allow the unnecessary files exist on their computers.
For these reasons, I think you should need a program to find duplicate files.
Solution
And I just can recommend you a good software to find duplicate files –
Duplicate File Finder Plus
. Please note that it is only for Windows Operating Systems, such as Windows 10, 8.1, 8, 7, XP. If you want to use it on your Mac computer, you may need to install a Windows emulator first, such as Parallels Desktop.
Why recommend it?
Because:
It is very easy to use, even just need 1 click to find duplicate files.
The result is 100% exact due to it compares files relied on their contents, not file names, file sizes or modified time.
Although it compares file contents, but also very fast!
If you are interest in it, just
take one minute to get it
(only
549 KB
for version 4.0).

Download Latest Version of Duplicate File Finder Plus Software to Find Duplicate Files Now!

You can also
click here to visit its official page
, and know more details about how the program to find duplicate files.
Here are its start, Options and Result interfaces with a simple guide, FYI:
Start Screenshot: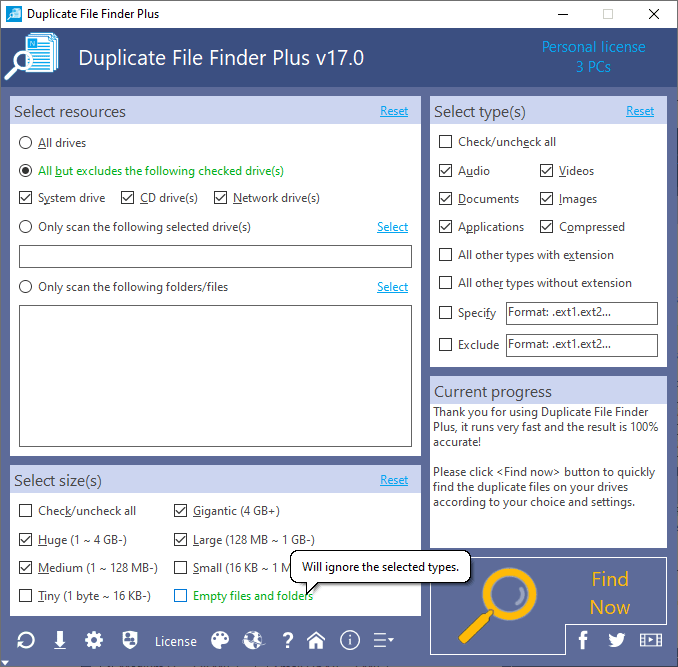 Screen a: our software to identify duplicate files.
For a simple and safe scan, just simply click above <Find Now!> button for finding duplicate files.
This program also allow you to check some conditions to find duplicate files, just change them under "Select Resources", "Select Size(s)" and "Select Type(s)" group boxes according to your need. And, you can click the Gear icon (left-bottom, third) or press <F7> to open the
Options interface
, and set your preferences, see below screenshot: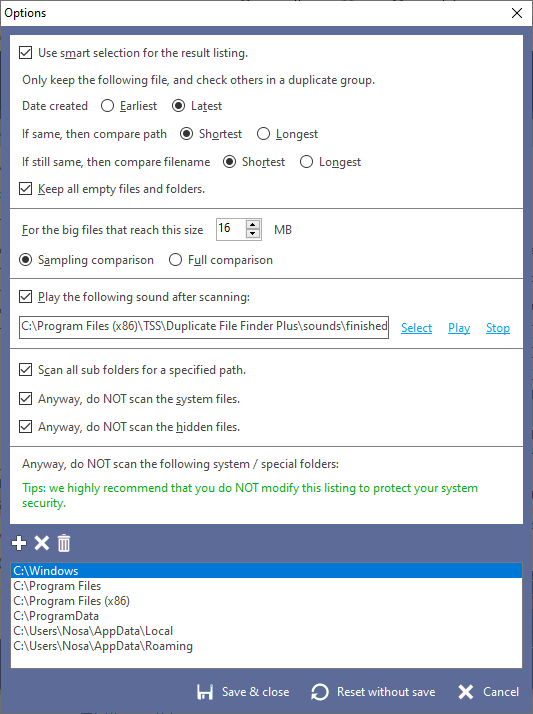 Screen b: options to determine how to find duplicate of a file.
Result Screenshot: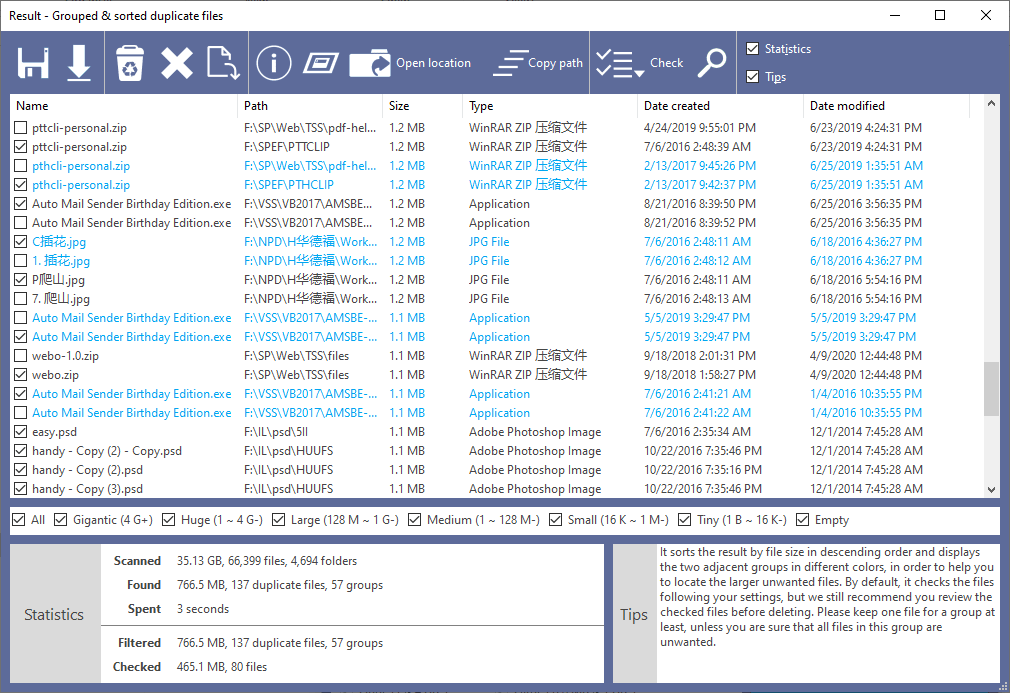 Screen c: in the result interface, you will know about "how to remove duplicates files in my computer?".
As you see, our
duplicate files finder
does not check any duplicate files by default, because you may do NOT want to delete all duplicates, such as system files, keeping a backup on moveable drive.
See Also