Introduce Our Duplicate Photo Finder for Windows 10, 11 and 7
Though our product finds out the duplicate photos by comparing image contents, but the speed also fast. You can delete the duplicates after scanning, or move them to other place. It provides you with a few checking methods for the result, such as smart checking, uncheck all, invert checks, check by path / drive.
Some Notable Features
Can select resources for scanning, e.g. drives, files and folders.
Can select photo types to scan and has a built-in image types manager.
Automatically checking the unwanted photos.
Automatically previews duplicate photos.
Groups and colors duplicate photos.
How to Use It?
1. Download and install it from its official page.
2. Usually, you only need to click the <Find Now> button to get the duplicate photos.
3. You can also specify the drives/folders/files/types, adjust the settings for comparing.
Click here to enjoy our Duplicate Photo Finder for Windows 10, 11 and 7 now!
Here are several user interfaces:
Main UI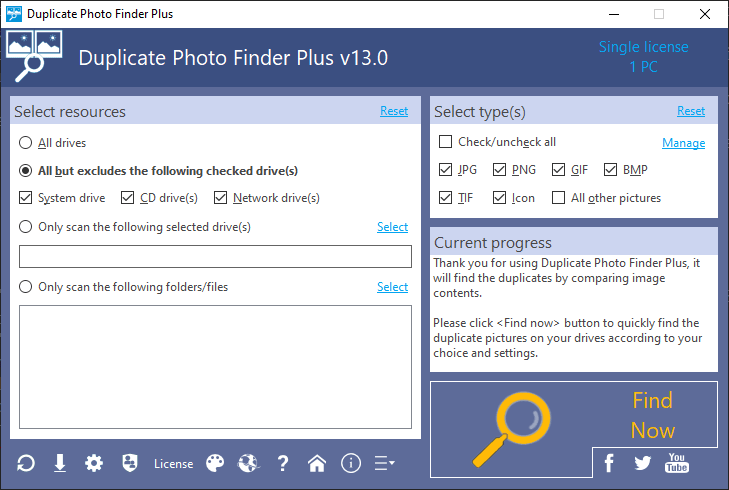 Options UI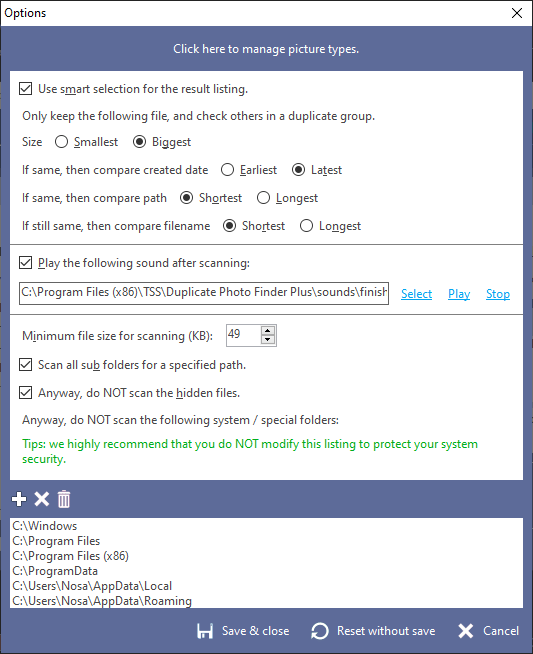 Result UI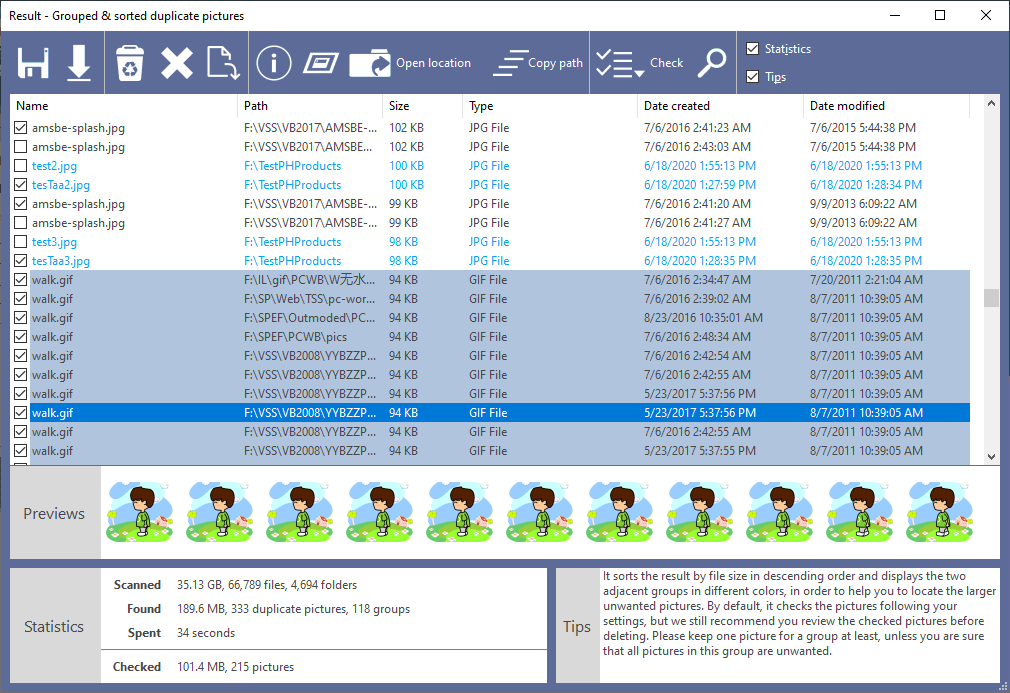 See Also